Discussion Starter
·
#1
·
this lovely has been livin underneath our living room for 5 years.. before that, she had her own pole barn .... she gets started, pulled out to wash/wax, taken down the rode to get it up to temp and blow the 'rats' out. then put back up- i joke about the FD running around the shop in a robe (car-cover) and doing nothing but listening to gossip in the shop.. after all- she is- a SHE.....
i've been sticking my laptop in the ole mans face every time i see another fd with a good thread behind it. pressure from me and age-finally -i got him to break it out and start driving it- he SAYS he's gonna make it his dd this next year......we'll see.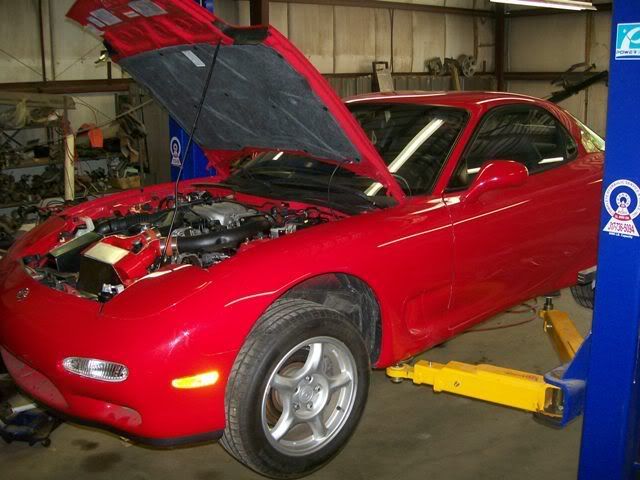 first things first- new shoes - the orig. tires are showing drycracks- went w/ falkens. 215/50 in the front- 245/50 in the rear. still rocking the orig. oems wheels- gave up on the wheel search after a year of 'mumbo jumbo' on the rotary forums- wheel/tire choices liked- that fit- are few, and the ones we like would require rollin the fenders- that's not happenin.........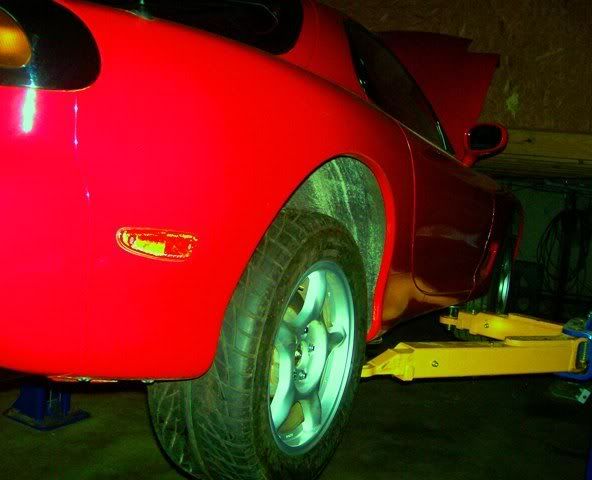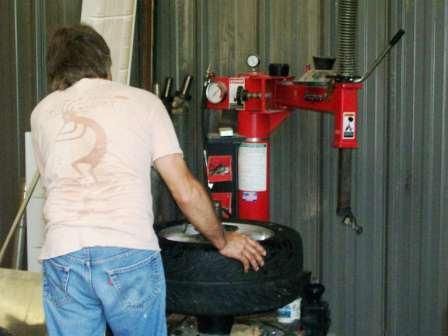 >daddy!
when he got the first wheel off, he got distracted by the flowmaster muffler-decided he didn't like it- more $$ down the drain...
took it off and replaced it -spent most of the day messing around with the exhaust & replacing the muffler i think this one looks much better- haven't heard it yet.....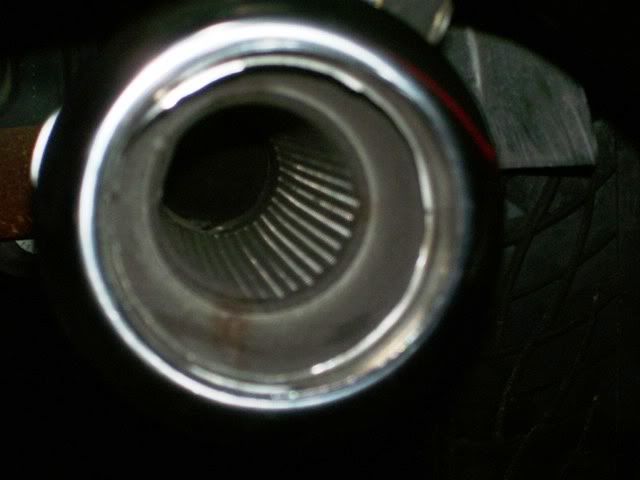 here's the orig. fd oem exhaust- it lives under another project.
took the intercooler/piping out, then the airbox/intake- i cleaned it all real good, but it wasnt' dirty..... just doing what i'm told for a change :roll: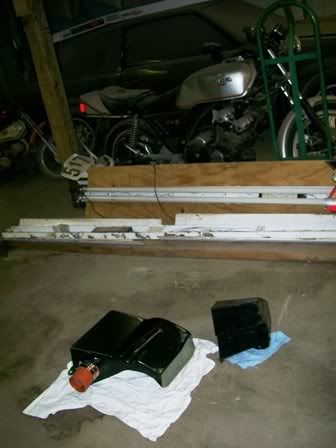 of course- changed the oil- right now running the havoline per suggestions by mazda- thinking about replacing the tiny hp1008 oil filter with 3593a fram(honda accord filter)- per another suggestion -to get better oil flow- still researchin-suggestions????.
left her hangin last night. hope we get her back together today and rolling by tommorrow- we got a date! i hope it don't rain! she's never seen rain.........and won't.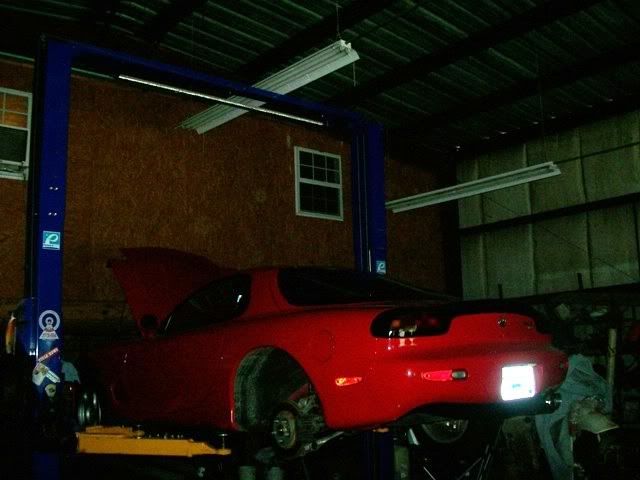 Sally's (avatar) pretty jealous.