Discussion Starter
·
#1
·
So with IA Fall Meet next weekend, I decided to prep/body work/paint my car on a holy cheap budget just to see how good it could possibly turn out. Actually I decided this just yesterday at work, and started last night. Initial Budget: $250, including gun, paint, filler, sander, other materials. The car is my 1992 Nissan 240sx Coupe. Keep in mind that I am by no means a genius when it comes to paint/body work. I've painted twice before, always in a dimly lit garage, and this won't be any different. We started body work last night, Car will be painted this afternoon, buffed this week sometime. Post-paint pics probably tomorrow. Buffed pics this week. Check back for updates and see this car at the IA Fall Meet!
Before Pics:
As you can see, the car needed the paint. Red hood, satin fender, faded roof and trunk, etc...but overall the body was pretty straight, just 10 or 12 small spots that we worked out and glazed.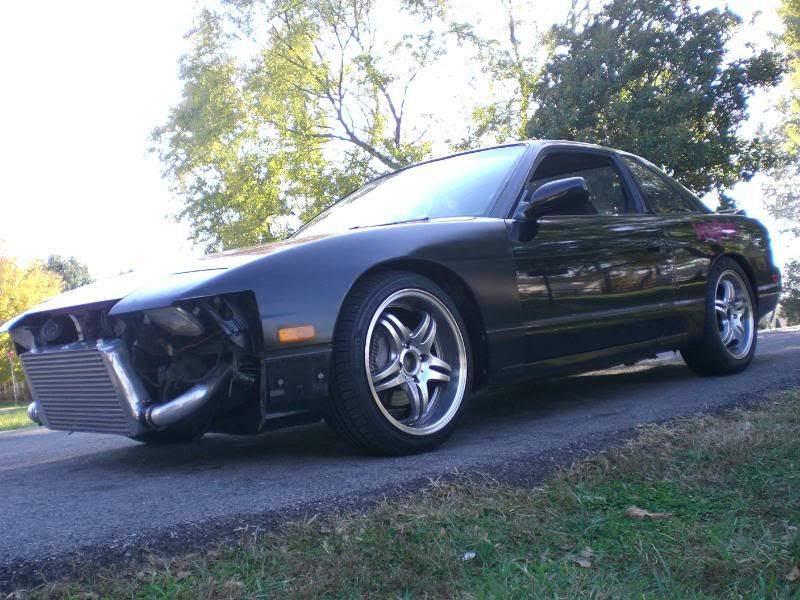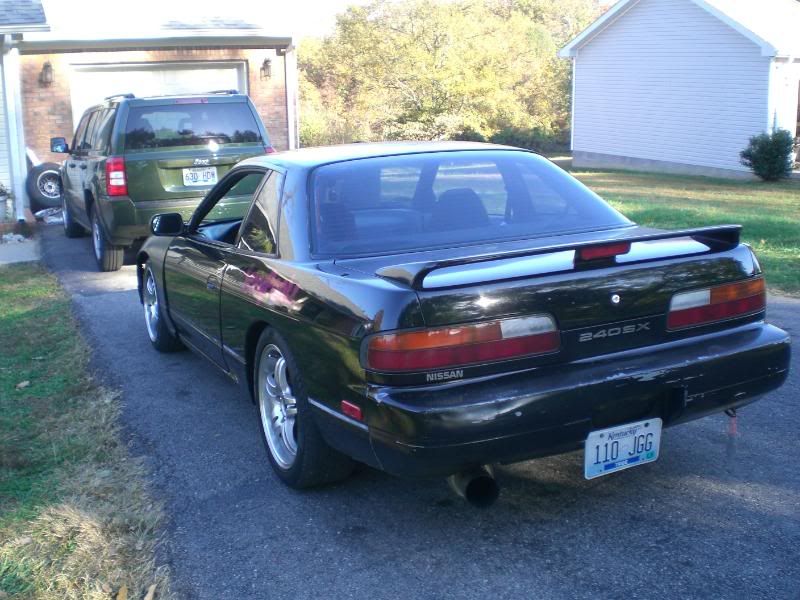 Materials List/Price List:
Gun Set -
$58
(Wal-Mart)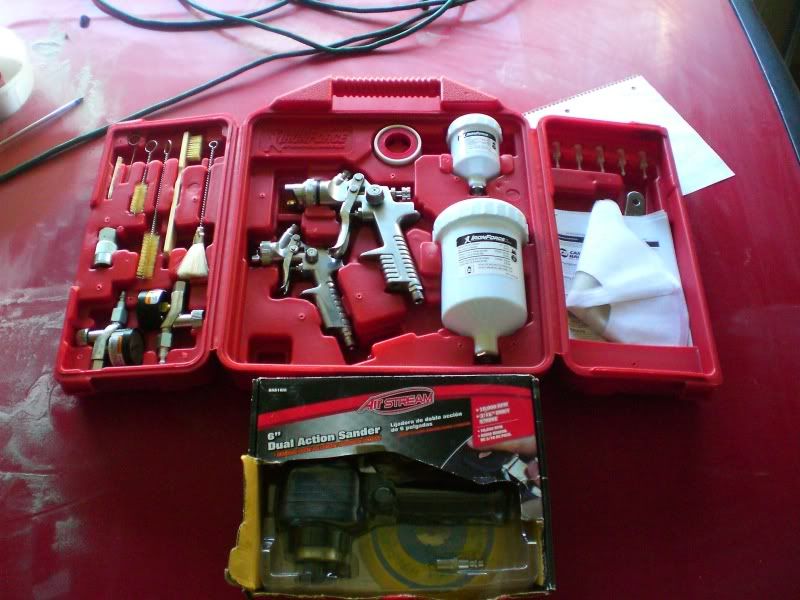 Orbital Sander -
$20
(Wal-Mart)
Nason Paint, 1 gallon, black, full urethane single stage w/ medium reducer and hardener ~
$120
(O'reilly Auto Parts, pre-mixed)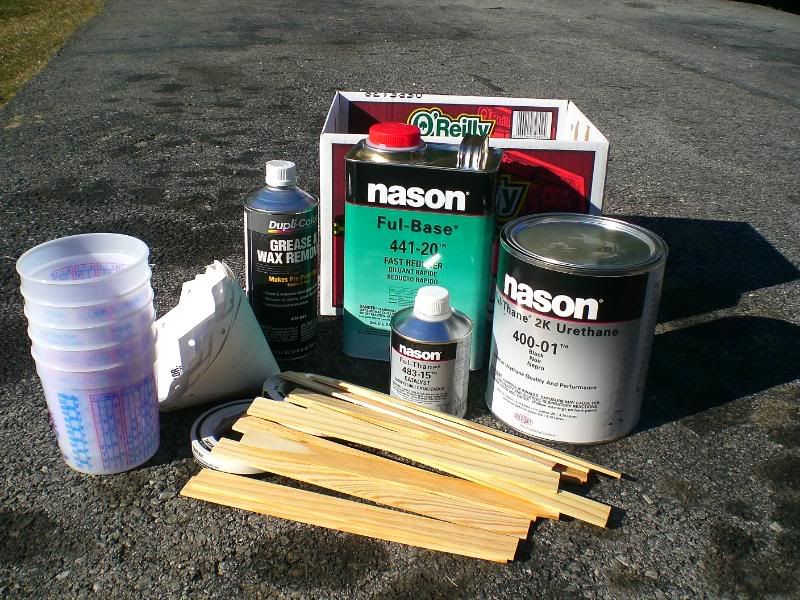 Oil/Water separator -
$10
Grease/Wax remover -
$5
Sand Paper - had most of it, but say
$20
Scotch Brite pads -
$2
2 Cans Etching Primer -
$11
Body Filler -
$6
Masking Tape -
$4
Running Total:

$256
. Close, maybe I can return some sandpaper or somthin, lol. I overkilled alot on purchasing.
During Pics: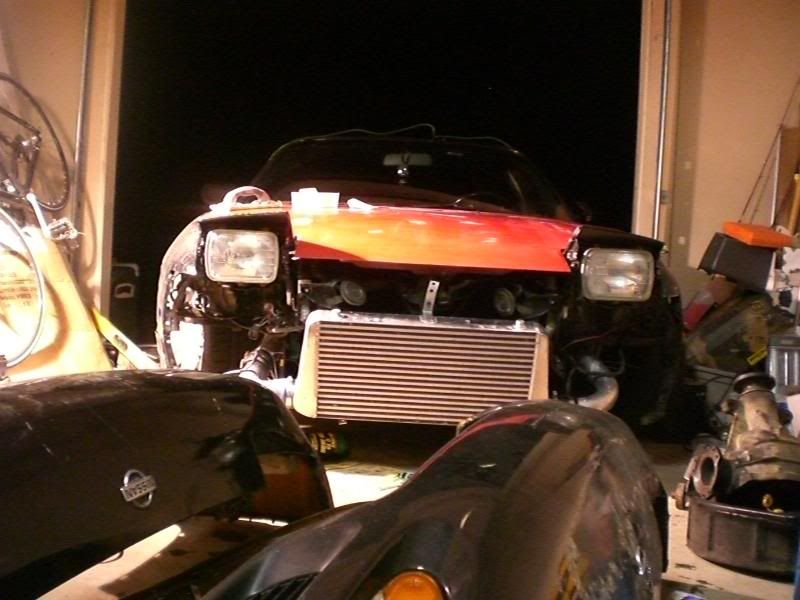 My Dad working out a spot on the fender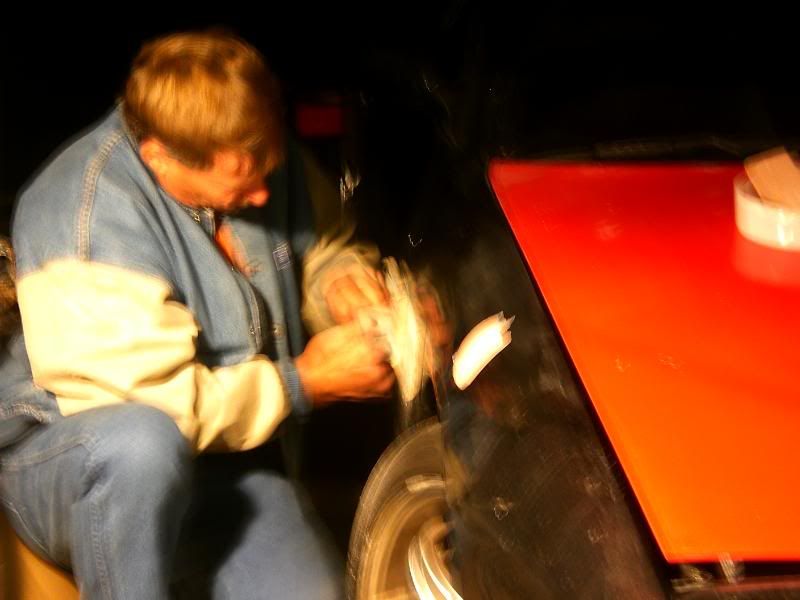 Me working out the spots on the holy freaking trashed bumper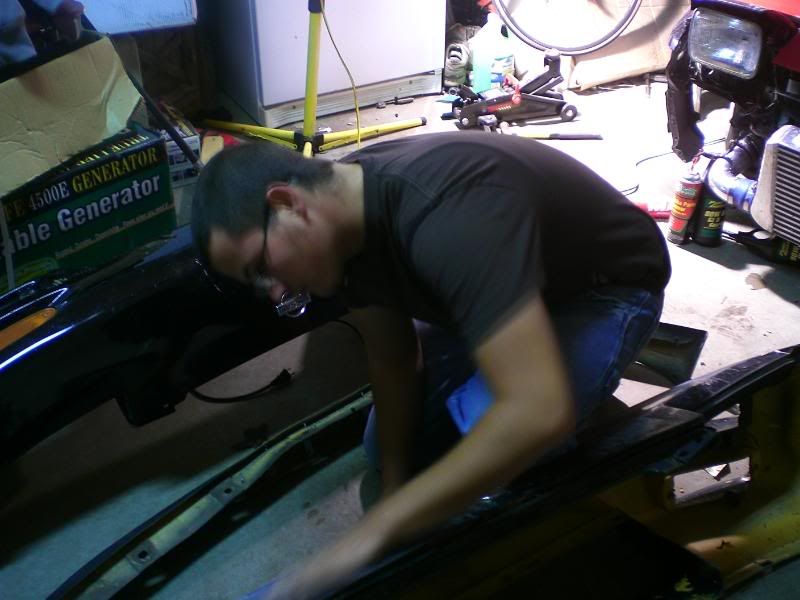 Brad (nukefivesix) being ghey/sanding
Another Shot
Shots from last night are pretty boring due to limited space..ill update as we finish prep/body this morning and paint this afternoon. Thanks to Jman (jewsaw) for takin the pics and helpin out, as well as my dad and brad (nukefivesix). STAY TUNED! THIS OTTA BE GOOD (or a disaster)!