FS: B17 Block, Speakers, Enkei Rim
Name : Matt
Location : Goodlettsville
Contact: PM or thread
Please
PM
me, Want to keep thread clean, Thanks. I doubt I will accept trades as I am trying to get out of my car loan. Only possible would be a PS3..
1)
b17 block, Complete. Unsure of miles. I think oil pan drain bolt needs to be retapped. BEST OFFER! Pictures soon.
2)
17x8 45 offset Enkei RPF1 in Gold - 5x100 - Bent a front rim on my s2k, thought I ordered the right bolt pattern but was wrong. It did have a tire installed on it(when the shop found out it was wrong). 0 Miles on the rim, it might have a rub spot of two. Still in original box.
Paid $271 shipped, would like $225!! But, Best offer.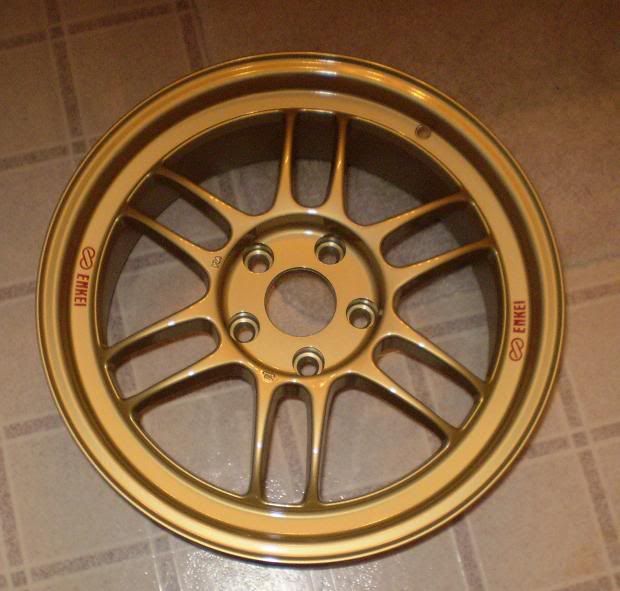 3)
SOLD
4)
Helms for 90-93 integra's. Not sure if anyone here has it as a DD or not. Will have pictures soon. Paid 50 bucks for it a few years ago, I hardly used it, in good shape. $25 + s/h
5)
Rockford fosgate punch 400S amp, 2 channel. I bought this one new, so im the only owner, great amp! I may have the end covers, but not 100%. Pictures tonight.
6)
Raptor 8gauge power wire. Just bought, but am going to use my 4 gauge instead.
Will add more items as I find them. Please PM zipcode for shipping quotes.
Thanks, Matt