LET ME START OFF BY SAYING MY GARAGE LIGHTING IS TERRIBLE! SORRY FOR THE DARK PICS.
YAY!
picked up an engine tonight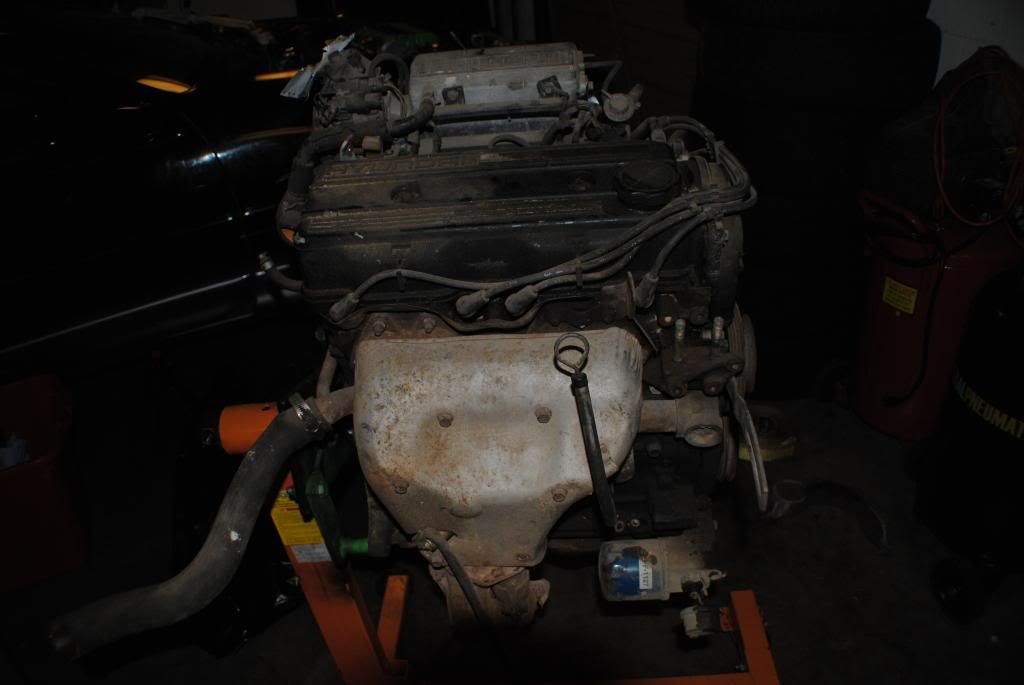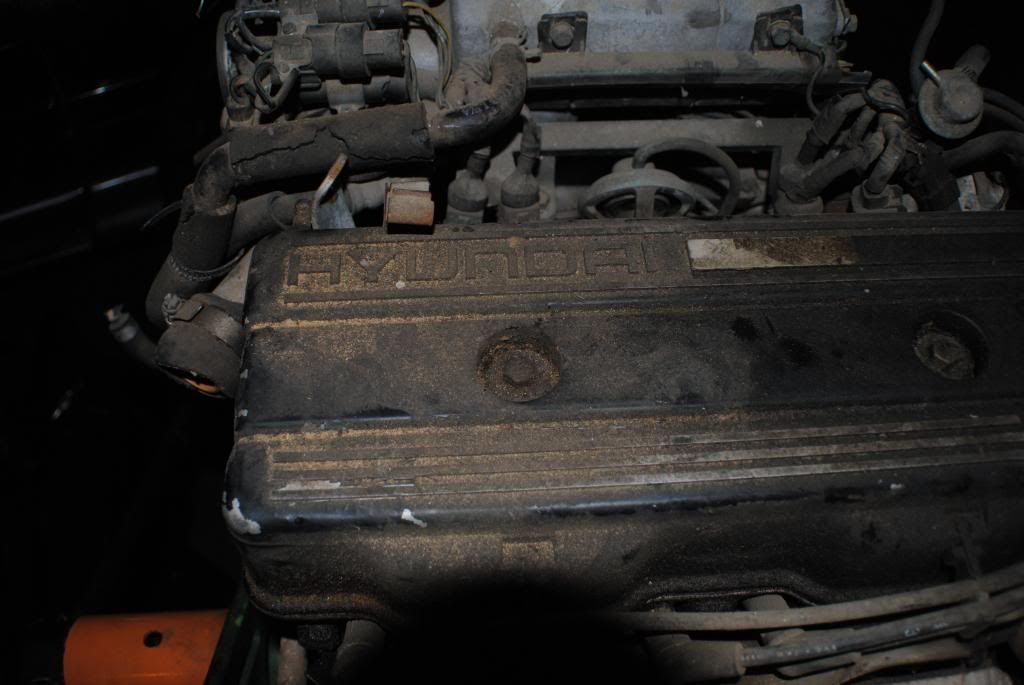 its out of a 89 hyundai sonata and it will be swapping places with the 4g63 in the talon.
_____________________________________________________________
Tear Down!
over all the engine looked pretty good for 127k miles and looked like it had at least the oil changed every 4-5 thousand or so..... NOT! it was caked in carbon and smelt horrible!
with the valve cover off i found out its a 8 valve version i was hoping for a 16v but i can make this work.
i cut the timing belt as i wont be using the SOHC head for this build, unbolted the manifold braces took the head bolts out then off the head came off;
i pulled the timing covers started pulling everything off the block, turns out this engine hadn't had any major maintenance done at all, the balance belt bearing had exploded and the timing cover was just destroyed, pulled the pistons and the crank, inspected the bearings which were very good considering and it was nice to see some crosshatching still there on the cylinder walls too, from there i cleaned up and called it a night.
TEARDOWN COMPLETE!