Well, I purchased this car nearly a year ago, with a spun bearing. It ended up having crankwalked and spun numerous bearings, had 4 bent valves, among other ridiculous problems.. My intent was to swap a running motor into it and build another, but after buying a motor sight unseen, it had numerous bad bearings as well. At that point, I parked the car and have since been saving up for parts for the build..
The initial build is consisting of the following
JE Pistons
Eagle Rods
Crower Valve Springs and Retainers
Oversized Valves
Composite Head Gasket
ARP Head, Main, and Rod Bolts
All new maintenance items (timing stuff/oil pump/front case/strainer/valve seals/valve guides/etc...)
Balance Shaft Elimination Kit with a Ported Oil Relief
DNP MHI Flanged Mani
Ported, clipped MHI Big 16g with SBR install kit
FMIC with Short Route Intercooler Piping
Tenzo Lowering Springs
Prosport Boost and Oil PSI Gauges
AEM Uego Wideband Gauge
XTD Stage 3 Six Puck Clutch with a lightened OEM Flywheel
1G DSM BOV
Evo III o2 Housing
The break in period will be on low boost, and until the motor is broken in it will not receive any major fuel modifications or tuning... Most of the items above are already in my hands and are or will be installed soon. I am working on the assembly of the motor, but have yet to get everything needed to put it together. The motor received a lot of machine work including, boring .020 over, align honing, decking, valve seat grinding, crank has been resurfaced polished and recoated, among other miscellaneous things.
After I have broken the motor in and recooped a bit of money, the following will be added as well as a nice set of wheels, some of which is already here.
PTE SCM Turbo, undecided on specifics with braided feed and return
PTE 1000cc injectors
Walbro 255lphhp Fuel Pump
Aeromotive 1:1 AFPR with braided fuel lines
DSMLink for tuning my EProm ECU or going Megasquirt
BC 272/272 Camshafts with some sort of Cam Gears
Greddy Type R Bov
At this point I will be hoping to make somewhere in the range of 500 horsepower give or take.. My goals are high, but I believe it is possible with as much effort and money will be going into it.. I will make an effort to update as often as possible, but as I don't have my own camera, that will make pictures updates more difficult.. But, onto the pictures..
Bare Block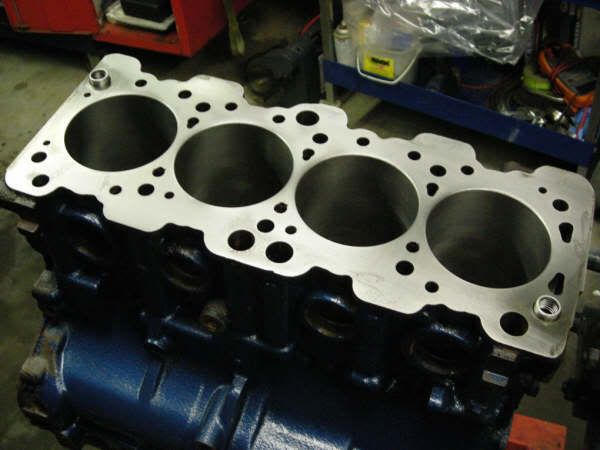 Installing Bearings
Another shot of the bearings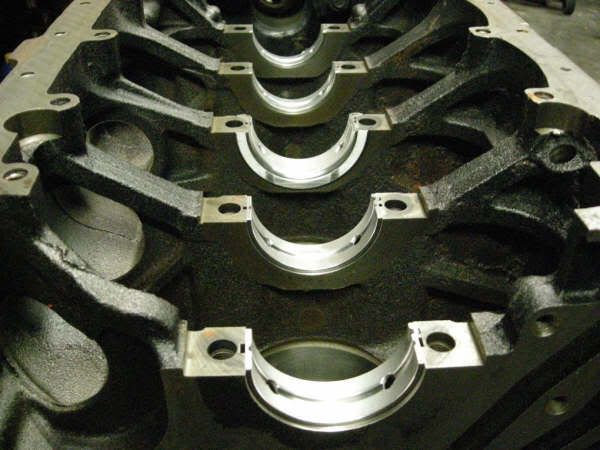 Assembly Lube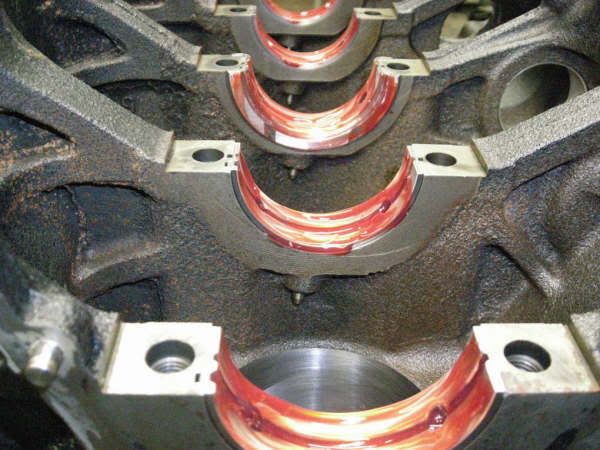 Installing the crankshaft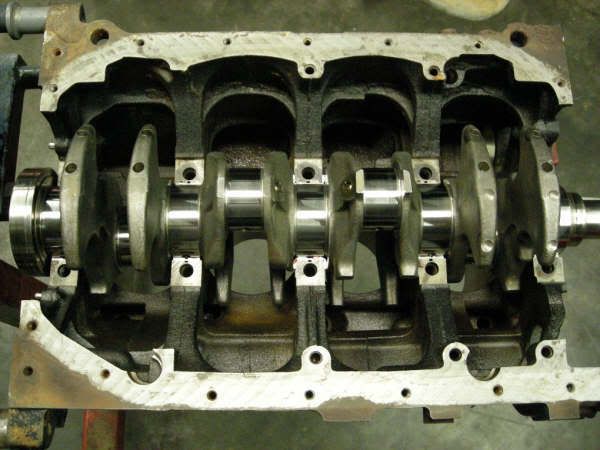 Plastigage
Awaiting the front case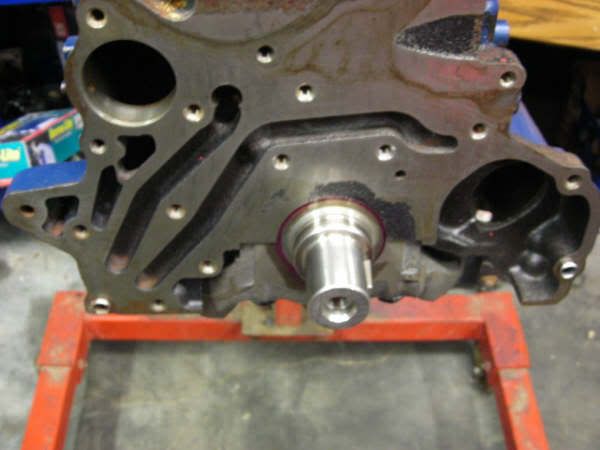 View from the top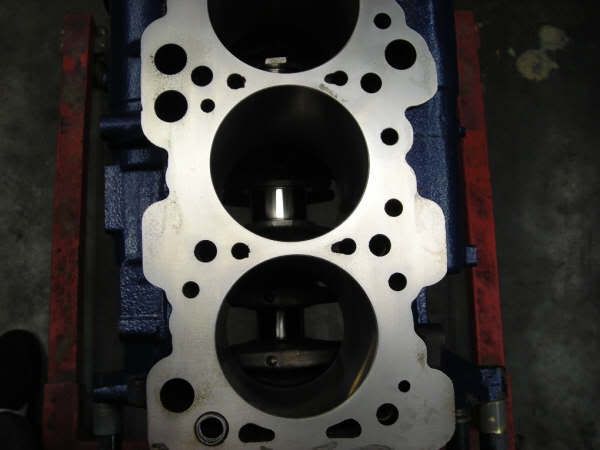 Piston Rings Installed
Rods and Pistons In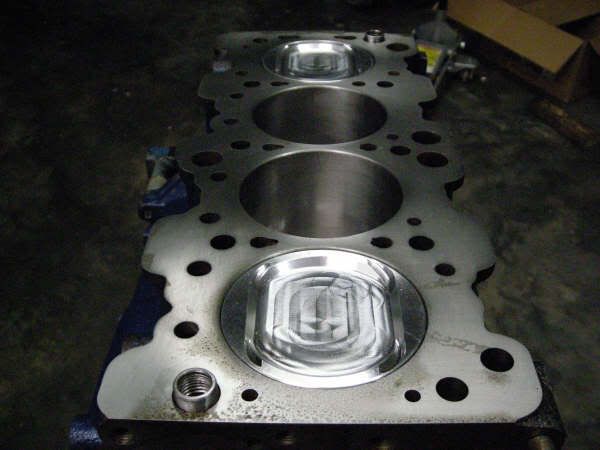 Got the transmission and motor mounts painted up