Discussion Starter
·
#1
·
i have a whole build thread on preludepower.com, but i couldnt copy the whole thing over, so ill just post all the pics.
they should be pretty close to chronological order...
this is shortly after i got it. 144,000 miles, all stock.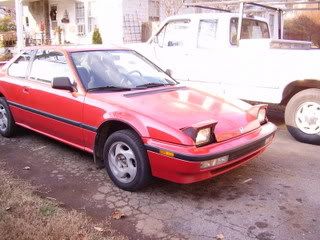 then i really didnt take that many pics of it for a while. i decided to repaint it because some previous owner had maaco'd it the cheap way and the paint sucked. i prepped and sprayed it myself. not perfect, but it was my first time so i think i did alright.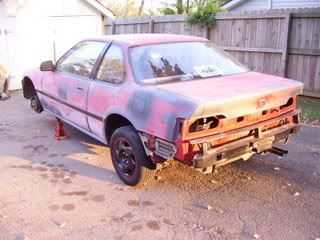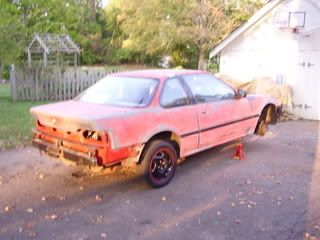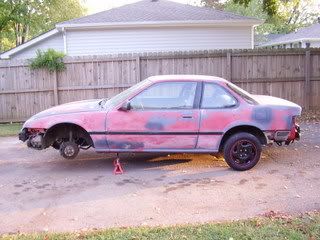 oh and its jacked up because i had also burned up the clutch because...
1.) it was old
2.) i drove it like i stole it all the time
3.) even while old and beginning to slip, i took it to the track on bfg traction t/a's and tried to grab 2nd gear
so i put in an exedy kit while also doing body work.
i finished the body work, resprayed it in 2000 honda formula red, and lowered it too. at the time it was just on ebay coilovers.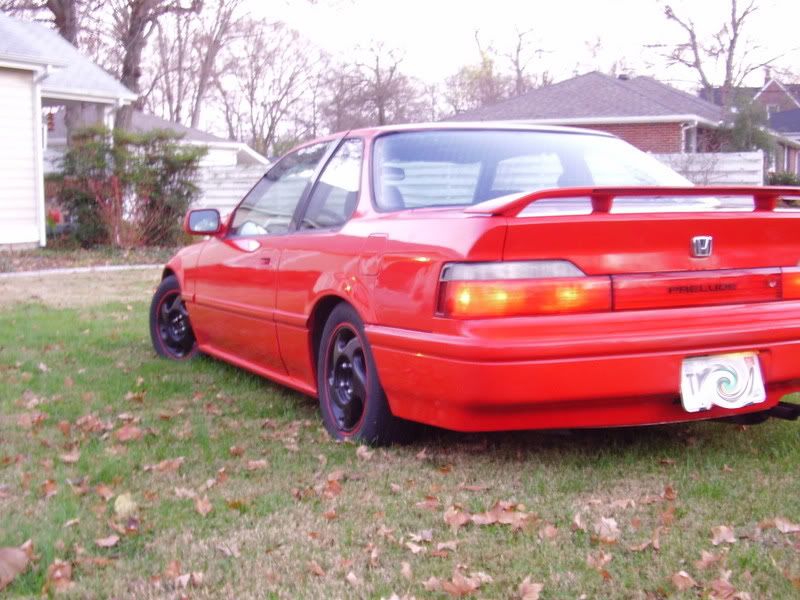 i drove it like that for a couple months then the b21a1 spun cyl #2 bearing, then walked the mains. its a crappy motor anyway. honda was experimenting with frm cylinder walls, which are very durable, but eat piston rings. most b21's die while burning a LOT of oil. so i ordered a b20a and dropped it in.
old...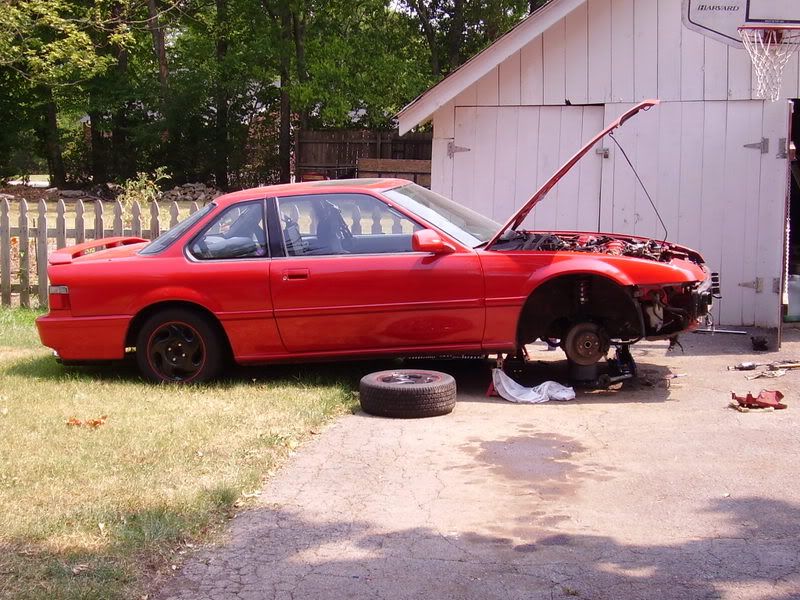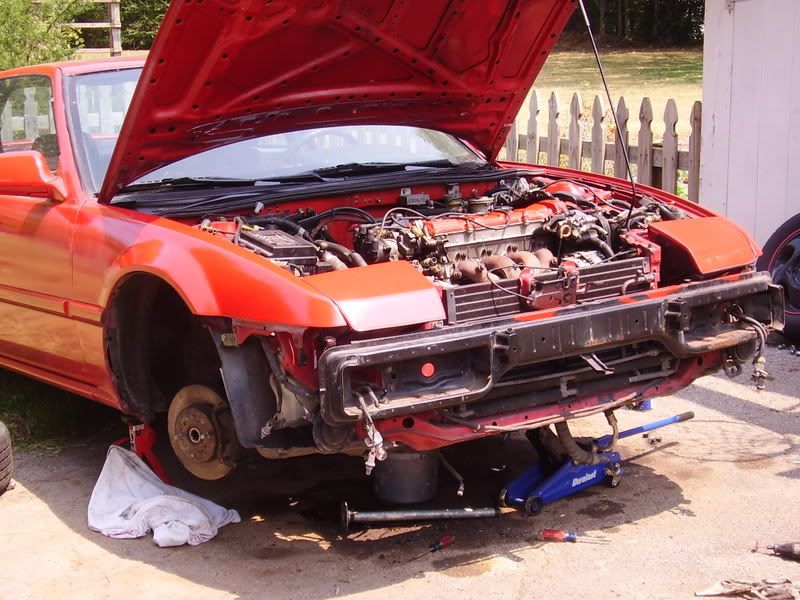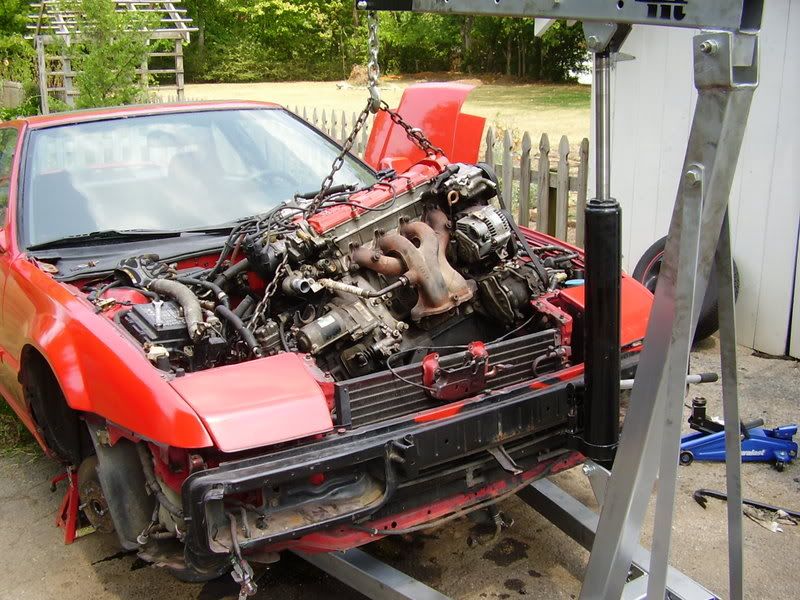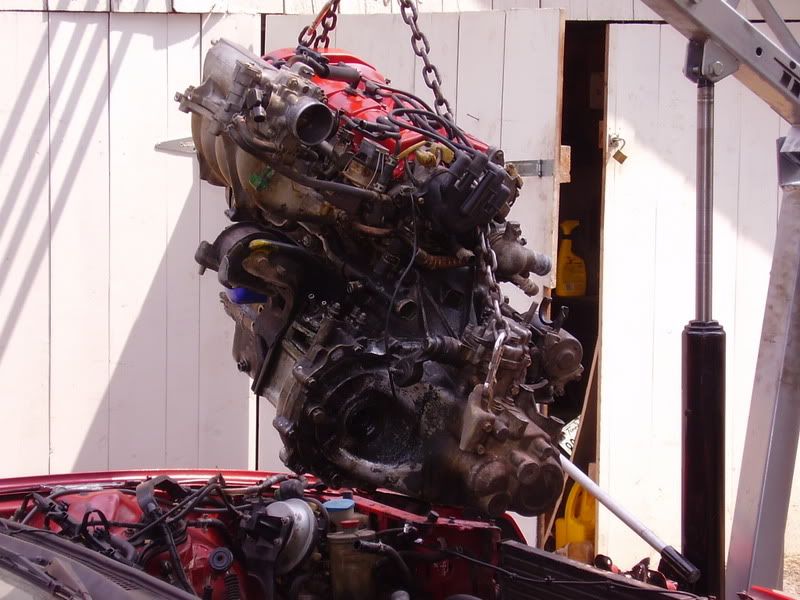 rip b21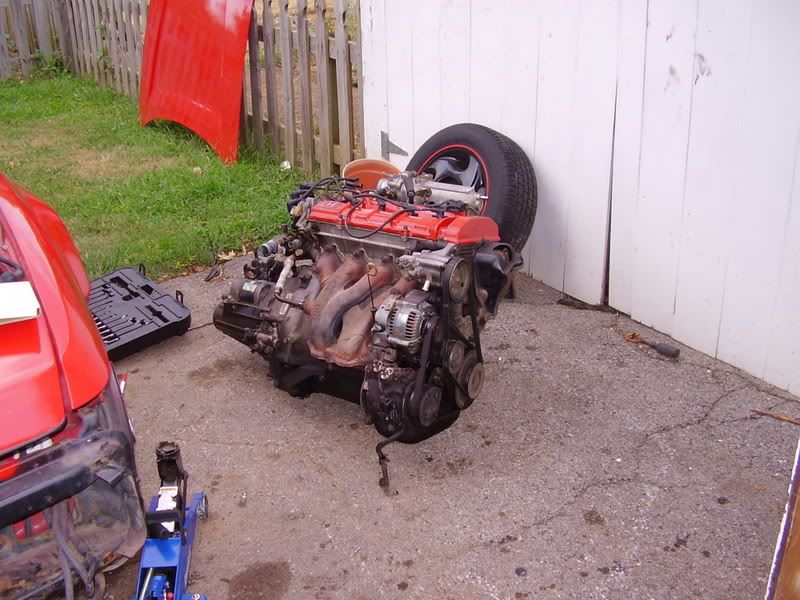 the bay...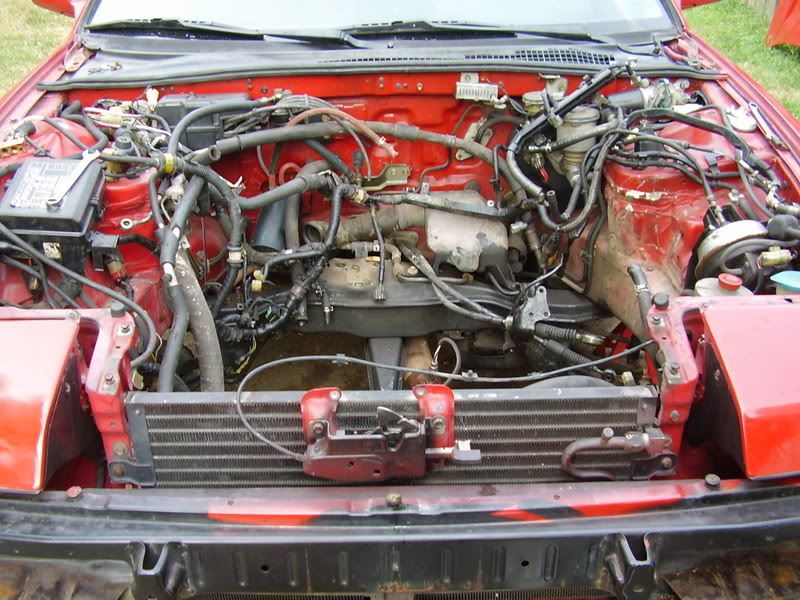 the motor showed up in a freakin semi truck in my little street. delivery guy jumped the pallet jack down my crappy driveway all the way to my car.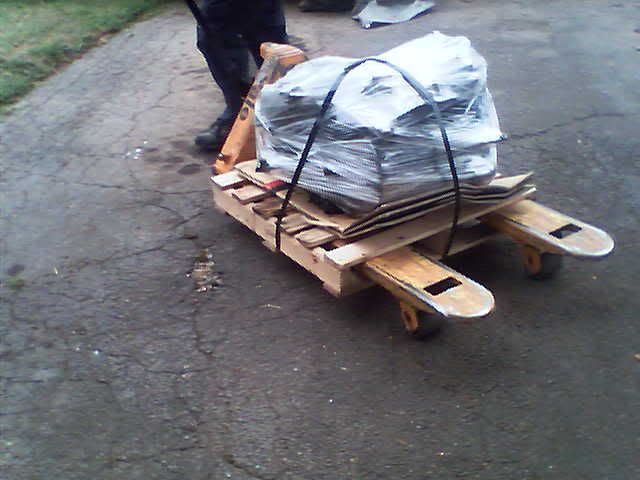 rodney helped me prep the new motor a little. put on a new tb, water pump, tensioner pulley, and a few gaskets.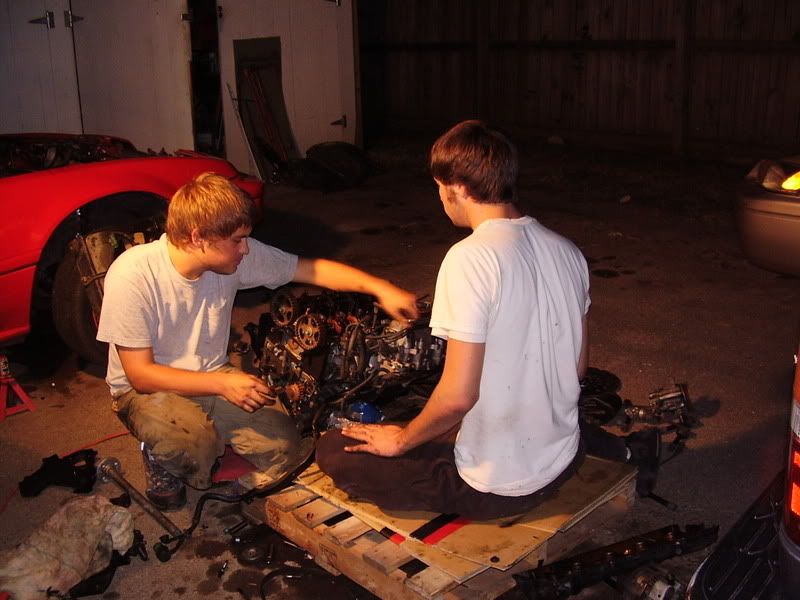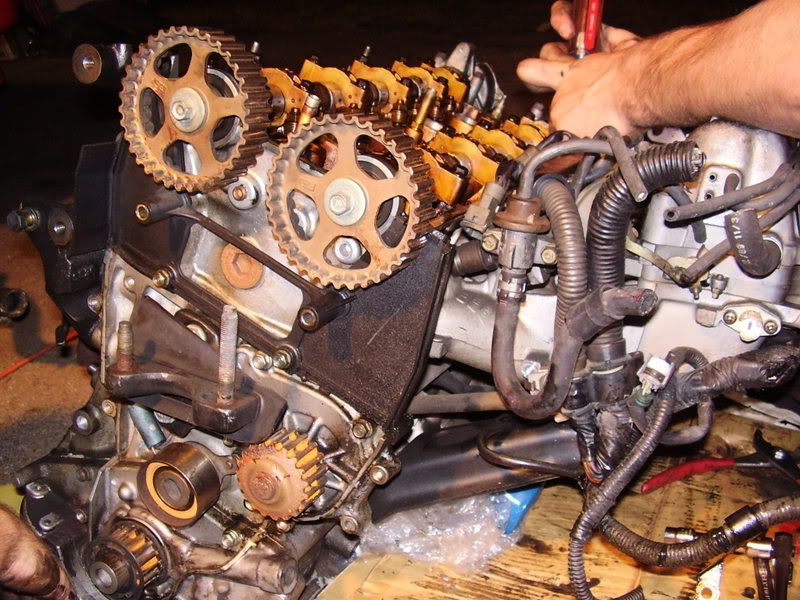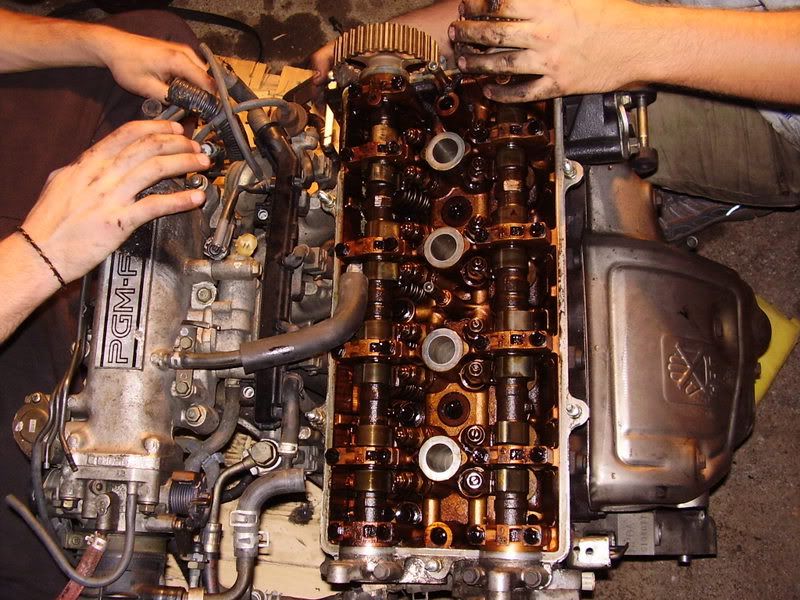 and here it is together and ready to drop. check out how the heat shield wasnt even or discolored. it came out of an automatic, probably 60k or so on the motor when i got it. it was in great shape. if you ever need to order a jdm engine, i would reccomend jdmtigerjapanese.com. good to do business with.
there it is first time being powered by the b20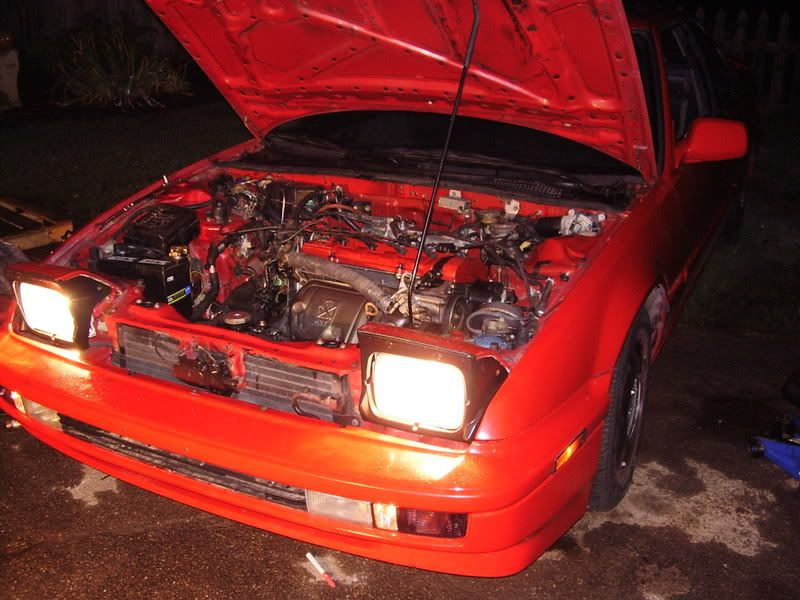 after some cleaning and stuff...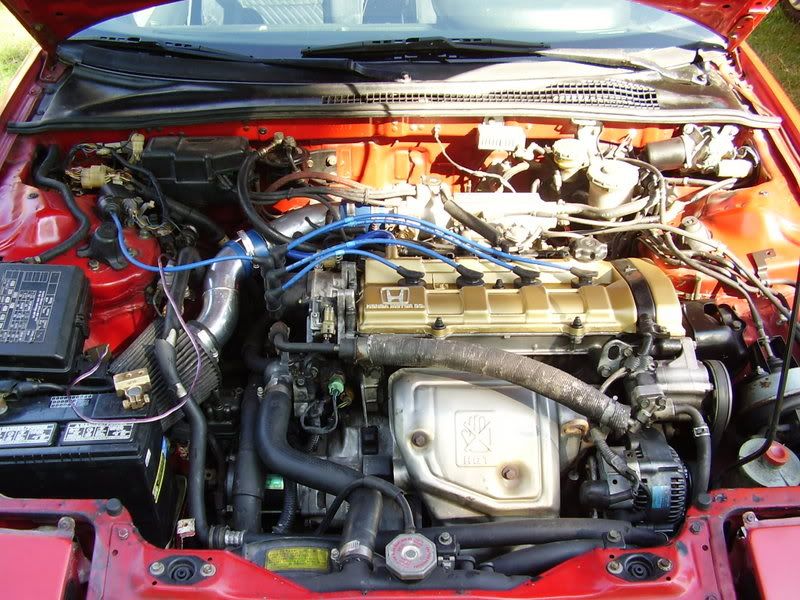 went to pullapart and got a front lip off of a 1st gen teg, cut it up, painted it, put it on.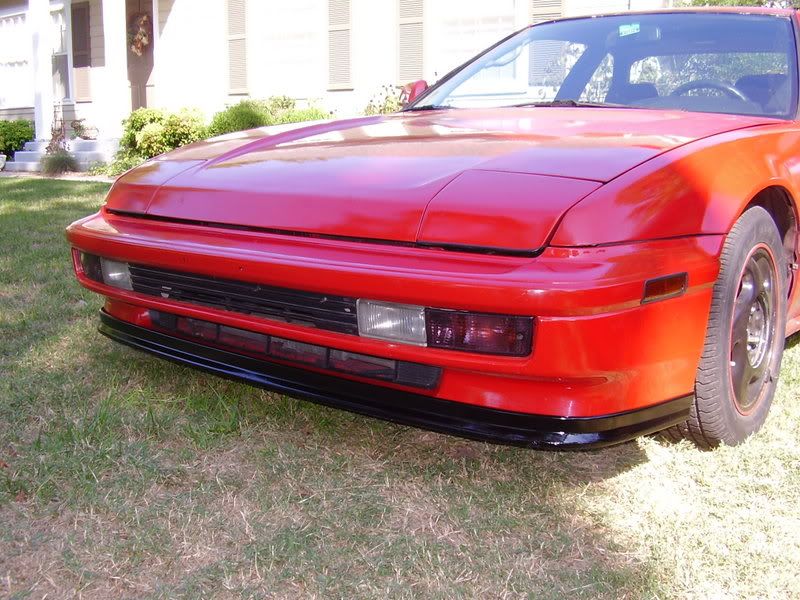 got some buddy club p1's and kumho ecsta's, along with a bunch of suspension stuff...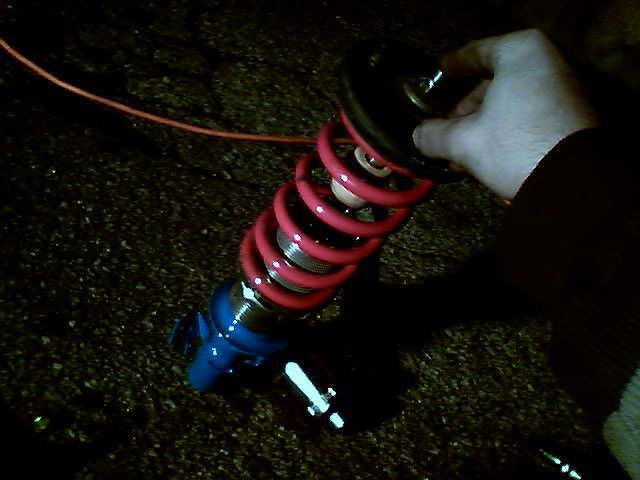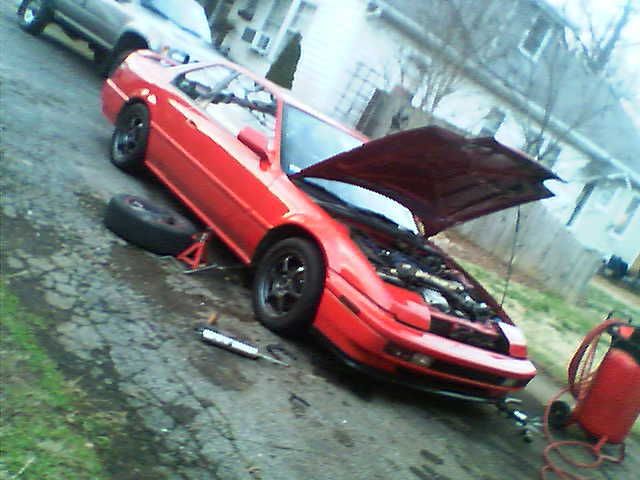 got an obx header, looked really nice but fitment sucked balls. returned it calling it defective. (i was one of the first with the product, got an introductory price in return for reviewing the product on preludepower, and then completely bashed the company.)
obx sucks.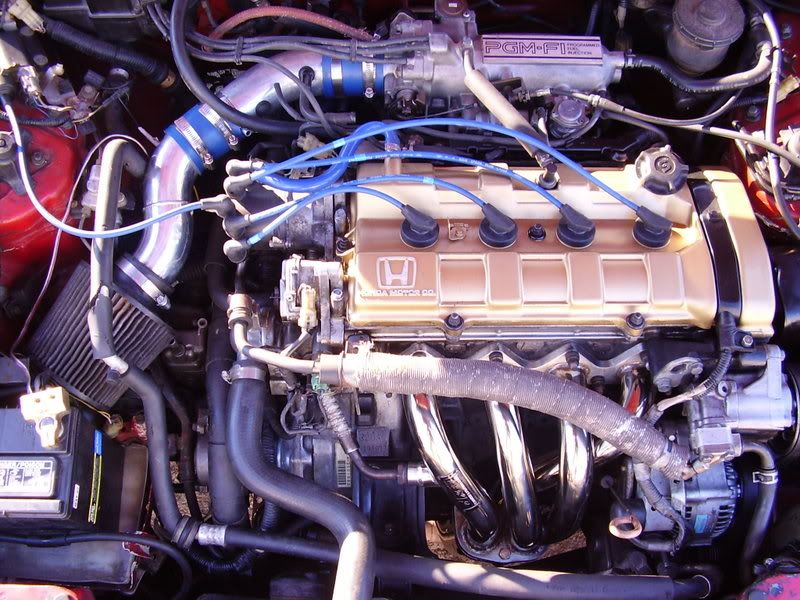 and lately, its been looking like this.
so ive done a lot to it since then, but its not "out" yet, and i have no new pics.
so there you go, comments and stuff are welcome. i like feedback. thanks for looking.