Discussion Starter
·
#1
·
No uber rare JDM parts will be in this thread, that was just a plot to get hipsters to make my view count come up. I am too cheap and broke to buy overpriced parts to impress someone on the internet that I probably wouldn't like anyways.
I have had a love affair with the S30 chassis for a long time and found a decent chassis with minimal rust. I had been talking about buying one for so long that when the opportunity to purchase the car arose, my future wife didnt even give me shit for buying it. I knew from the beginning that I wanted it to be powered by a Ka24de with some boost, and I wanted to set it up for some track days. Enough about my love affair, here as some pics of my limited progress....
First thing first I wanted to make the engine run in the floor of my garage. I figured if I could wire it up to run in the floor, then I could definitely make it run in the new car. It was surprisingly easy to wire and make run.
This is the car before I started to take things out
After a long day of cutting, tacking, cussing, and welding with my 8 dollars of scrap steel from clark I got the engine about where I wanted. BIG THANKS TO MIKE AT TRACK ONE FOR THE HOOKUP ON THE KA FOR CHEAP!!!!!!!!
I thought I had cleared the crossmember so my oil pan was not the lowest thing, but I then realized the corssmember was not fully bolted up......FAIL
I gave up for the day and tried again the next weekend with better results
Round 2....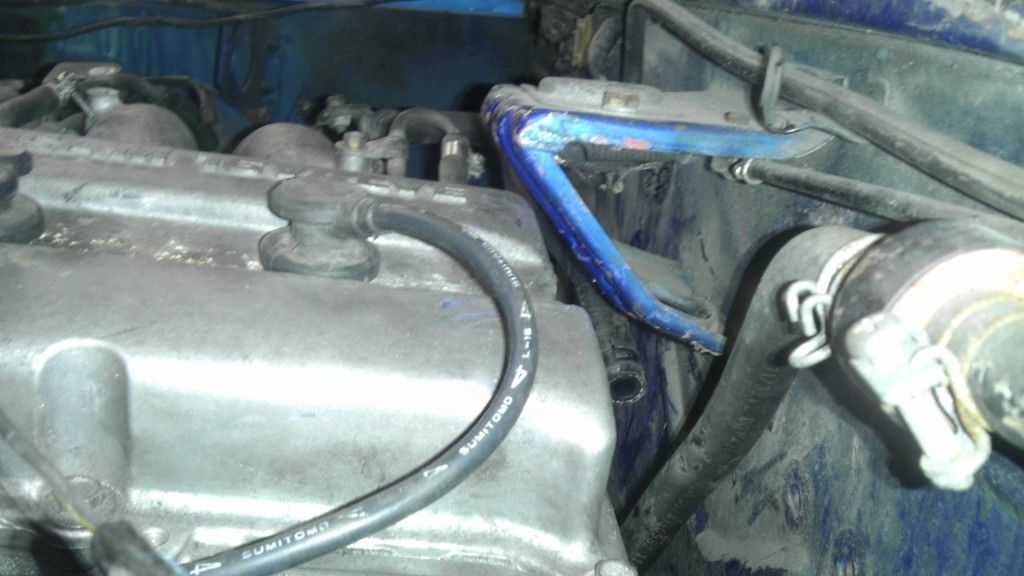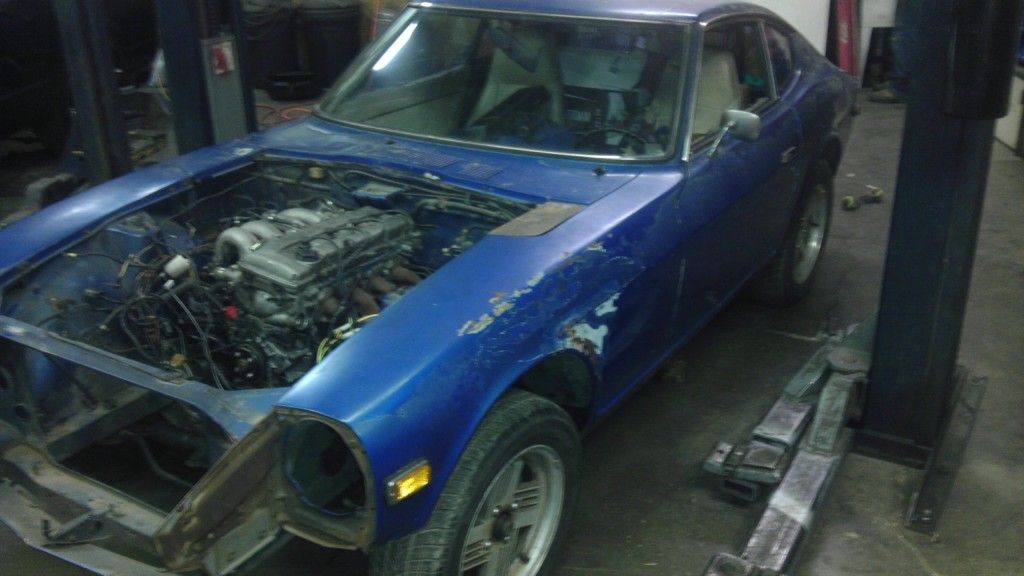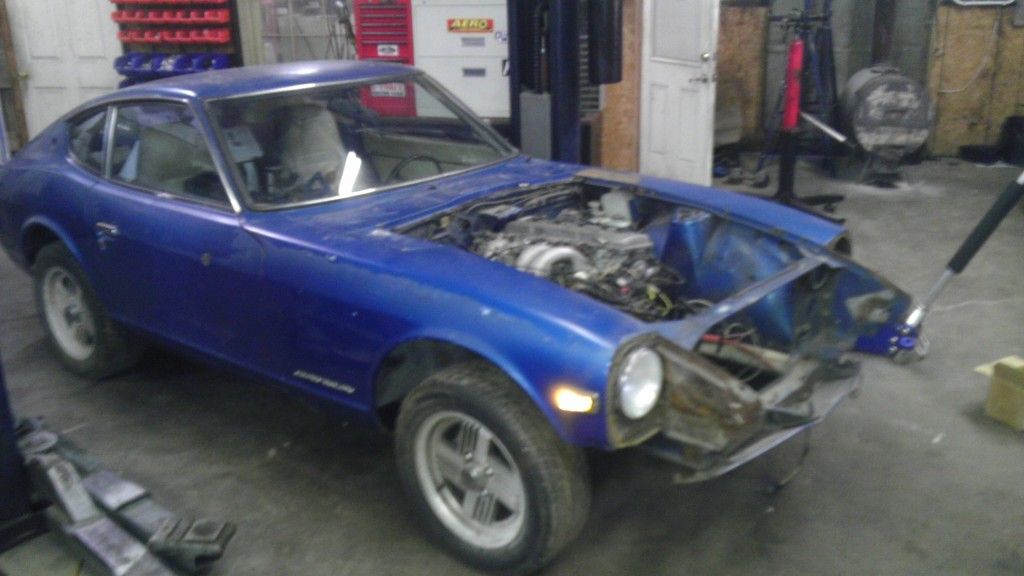 I am going to run Megan S13 coilovers on this car using some ingenuity and help from Xylmer AKA Andy. Some people buy these conversion kits from a place called ZCCJDM.com but Andy and I thought that the design was not ideal and that we could do better. To adapt these coilovers to the 240z you cut off the stock strut leaving a little under 2" of post sticking up. Then weld these adapters to the LCA, that way you can thread the megan coilover onto the car. To adapt the top of the coilover you must cut out the strut tower and weld in camber plates. I got in a hurry and did not take photos of the install, but I will when I do the driver side.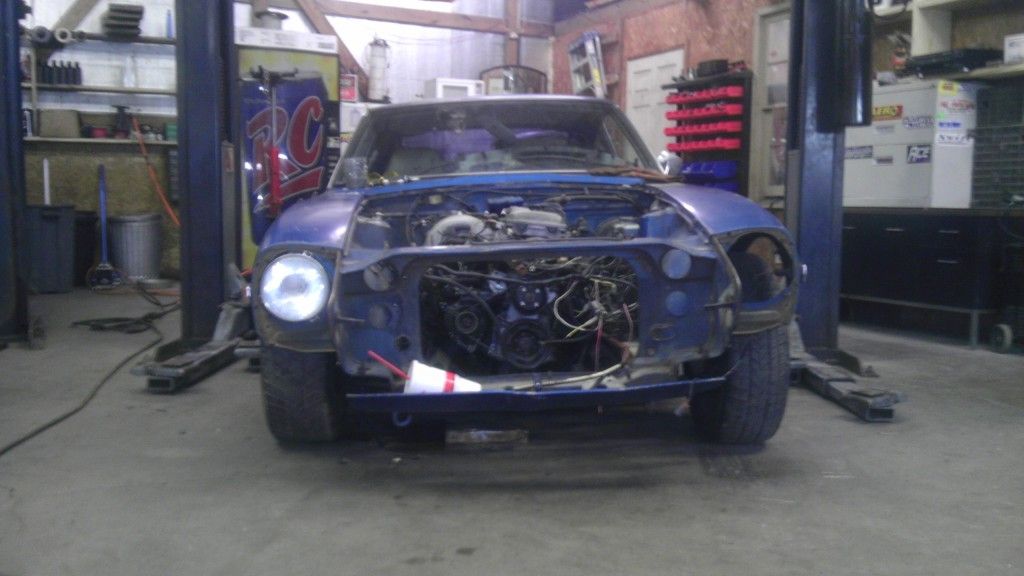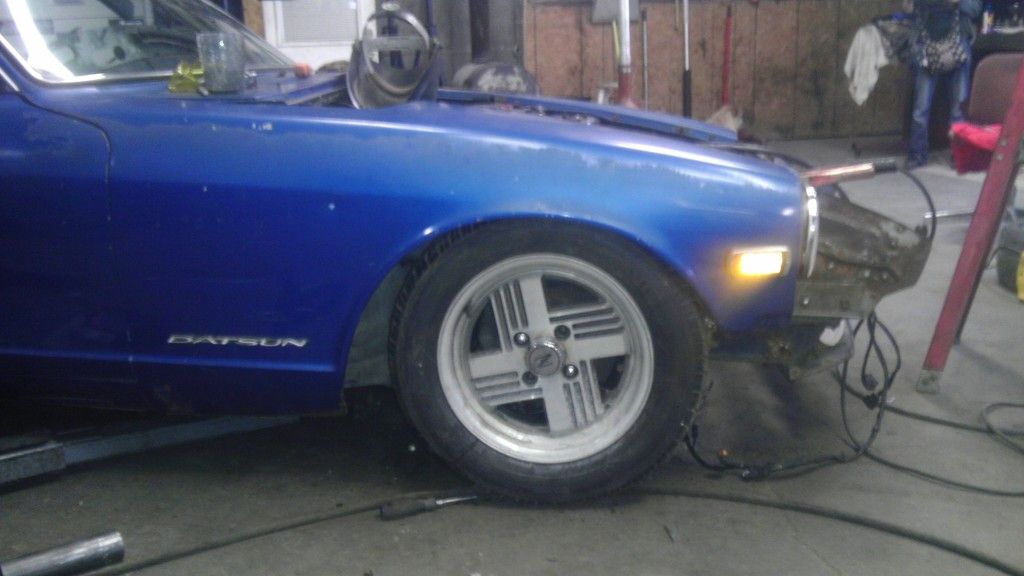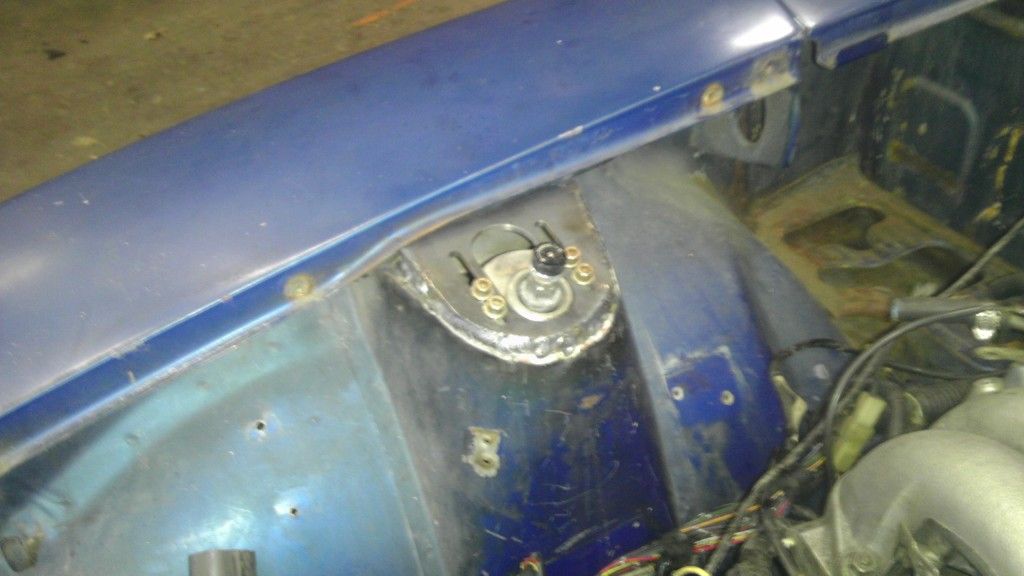 I went ahead and did the mod to delete power steering and run the water pump and alternator off one belt. This is achieved by using a single cam KA alternator brackets, and running a different size belt. You also have to run the single cam KA thermostat housing to clear the now moved alternator brackets. Hopefully Ill get some time this weekend to finish some wiring and finish the drivers side suspension. I cant wait until this thing will move under its own power. I already have antique tags for it lolz!