More updates!!!, the fuel cell has taken a lot more time than I ever thought it would but I am happy with how it turned out.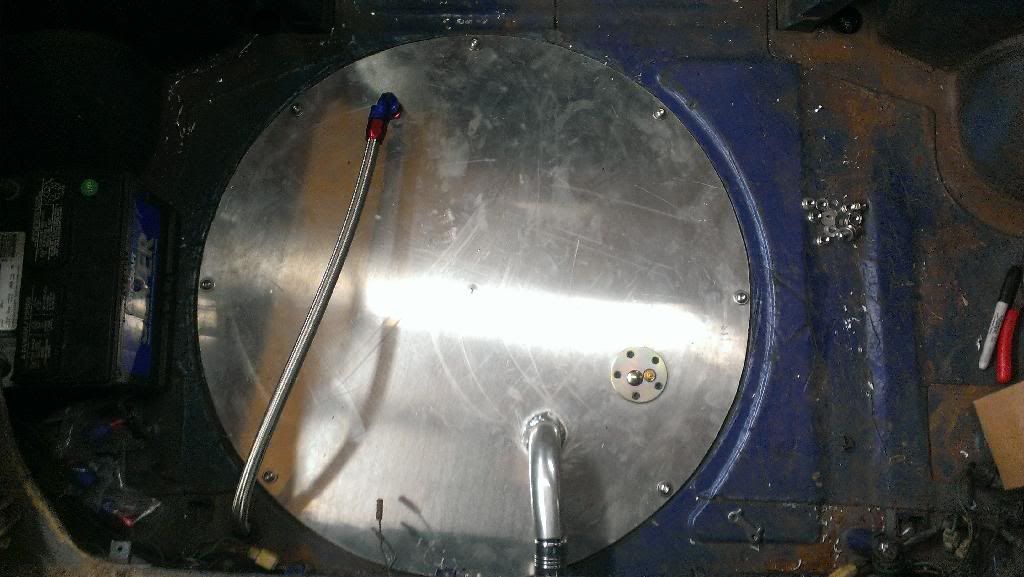 We got the flip down license plate and the filler neck installed.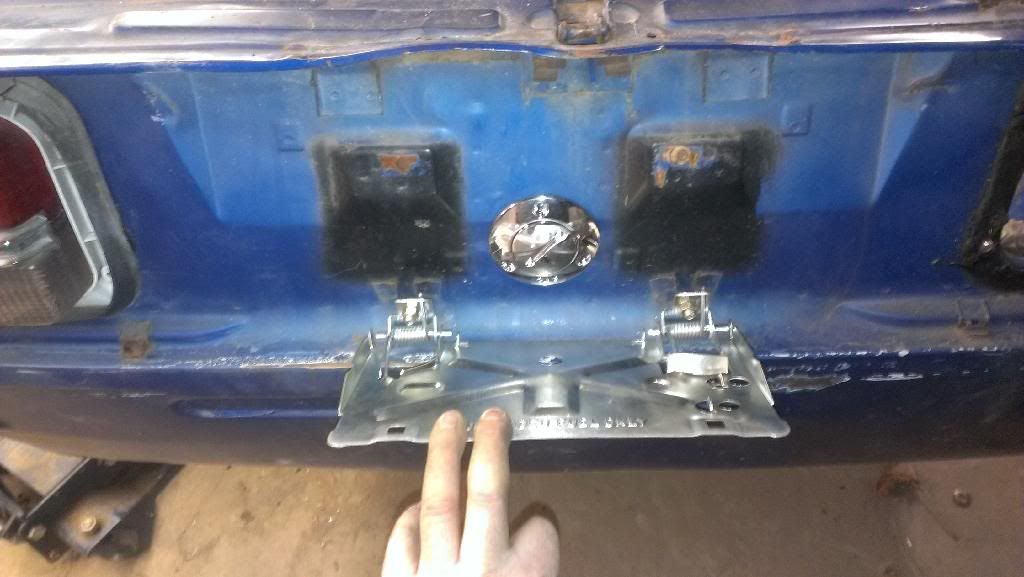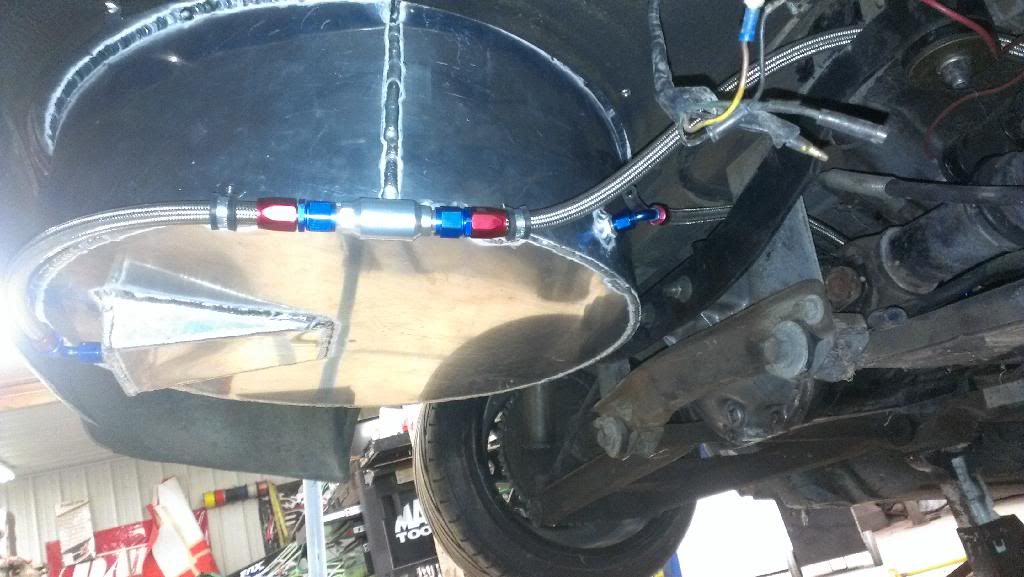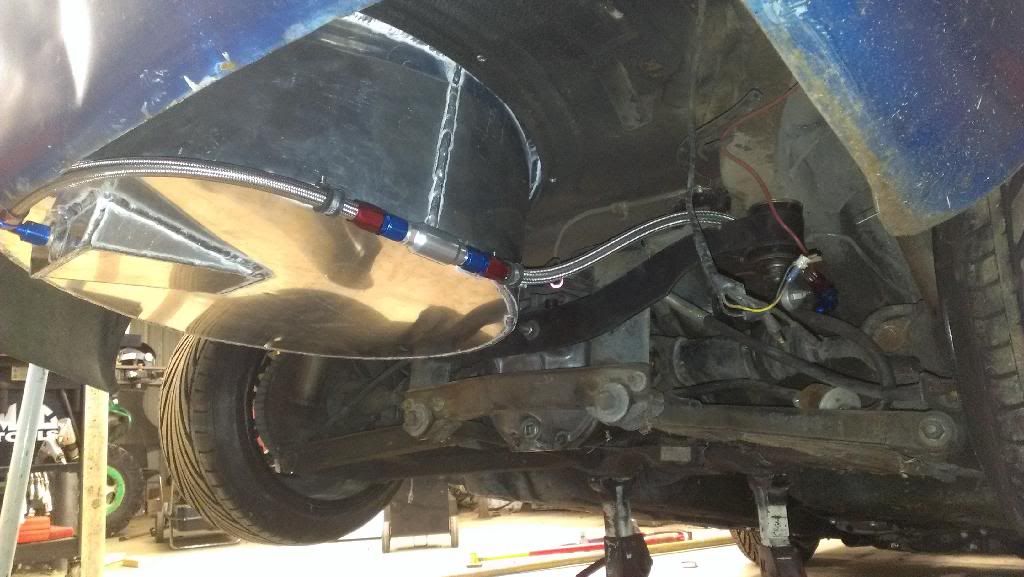 I got my radiator installed, I looked around the hybrid z forum and found a part number for the radiator hoses that work well with this swap. You have to trim the hoses a little, but I think they lined up good. I had to weld a little bigger neck on the top hose connection because one side of the hose was just a touch bigger. I also had to install a bung for the steam port from the motor.The radiator is just a cheap aluminum one for a 240z I scored off e-bay.
I'm putting the pictures of the hoses in here for future reference for myself...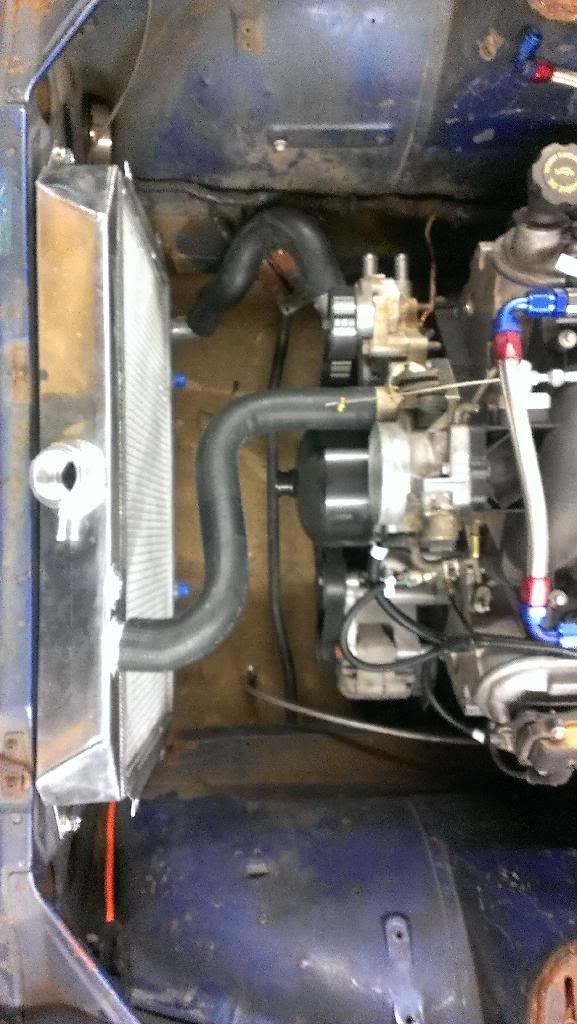 I also got the throttle cable brackets and linkage all sorted out and mounted the FPR.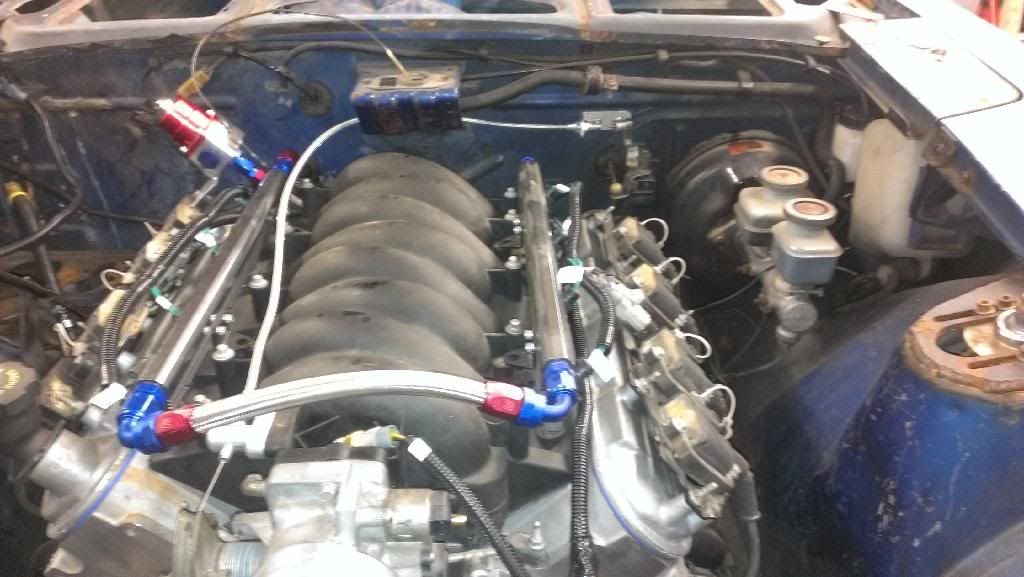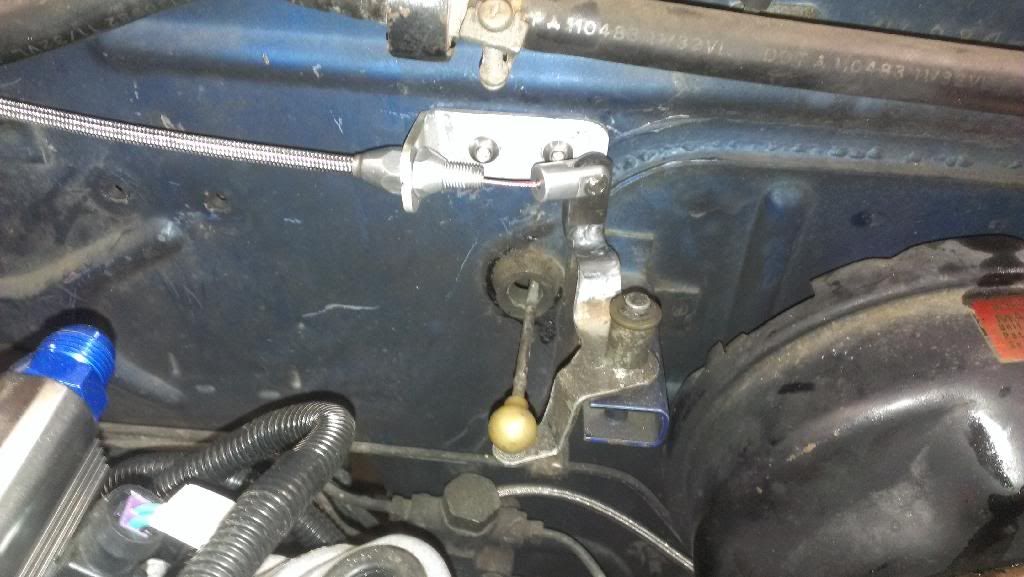 I ordered a 4 in aluminum bend and a universal K&N air filter for the intake. I also ordered every fitting I needed to complete my fuel system. The only thing holding me back right now is my drive shaft. My friends has a lathe so we may just try to make it ourselves. Hopefully I can try to start it within the next two weeks, I cant wait to hear it run.