Discussion Starter
·
#1
·
A 1974 Volkswagen Baja Beetle
From the Craigslist ad: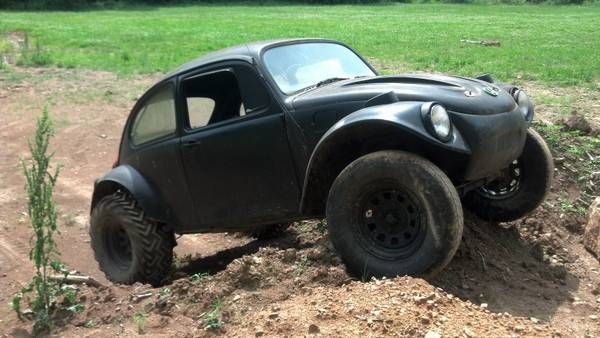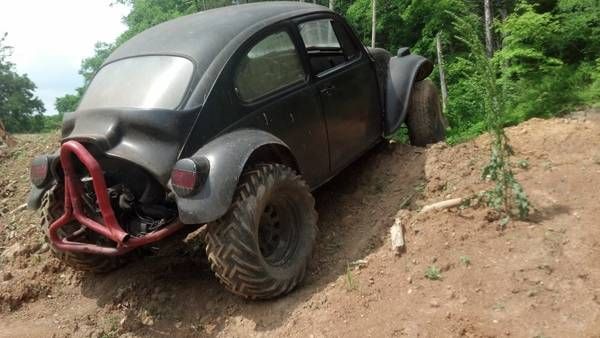 Towing her home: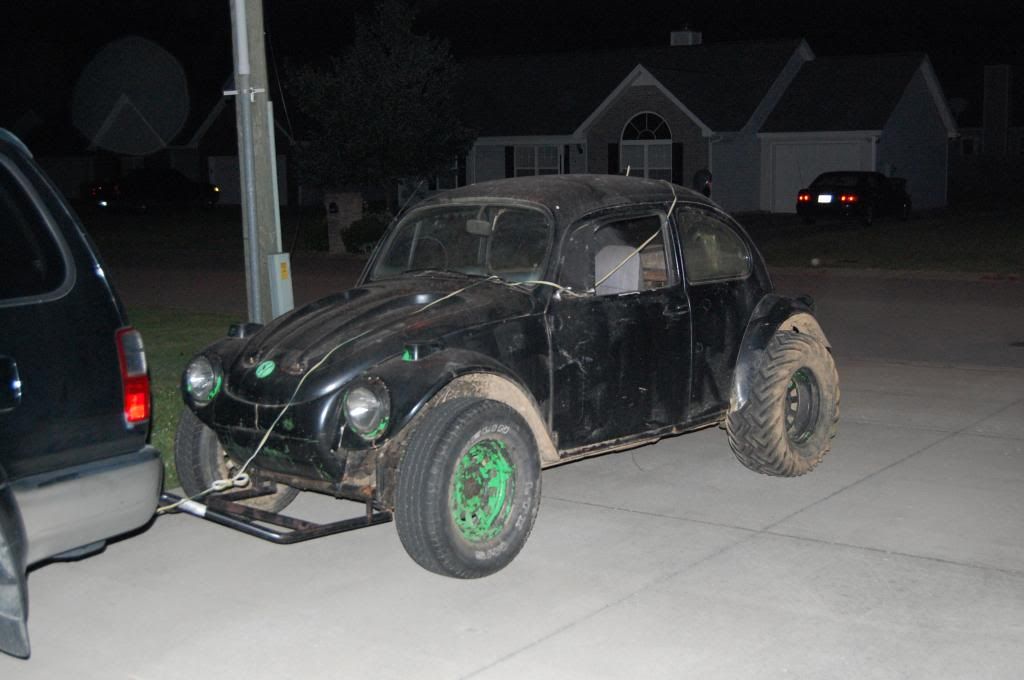 Sitting in the rain not getting worked on: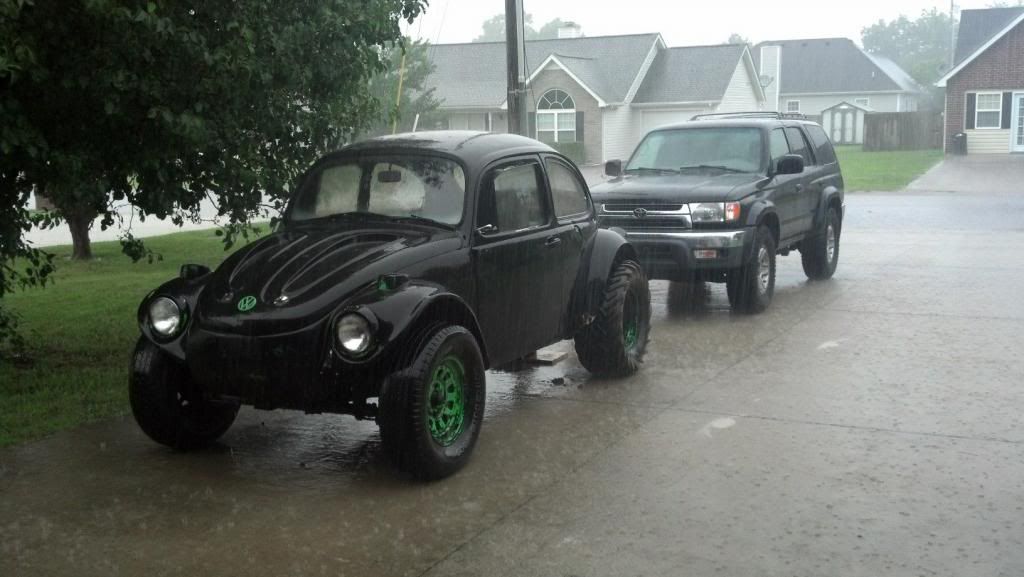 Engine runs well, trans shifts pretty smooth, body isn't that rough, All original German glass, rear firewall is gone as well as the cargo area deck pan, interior is very rough, only 1 seat and it is garbage, drum brakes are toast, Front tires are dry rot, rears look pretty good, matching set of staggered rims, suspension looks mostly intact except for the missing front shocks, Generator wiring is toast, all other wiring looks intact but not wired, fuel tank will need a good cleaning and the factory hard fuel lines are clogged.
Guy had it listed for $1000, talked himself down to $500, then he bit when I offered him $300.
Work done since I picked it up Friday:
Cleaned fuel tank and factory hard lines, mounted and wired electric fuel pump, cleaned out all the damned mud, made a nice little "T" shifter.
Next up:
Install missing front shocks
New front tires
Swap from drums to discs and replace wobbly hubs
Swap generator for an alternator
Wire everything
Weld in new firewall and pans
After that she should be safe, and legal to drive and we will see what direction I want to take after than.