Discussion Starter
·
#1
·
We all remember our first GC chassis right? Maybe for some of you you are on your only one. For me though thats a different story. It started back in late April of '14 when i picked up this gorgeous STM sedan from a member on here. It did an amazing job keeping me happy until the day he was taken out by a utility truck. It was a perfect representation of, in my mind, a daily GC.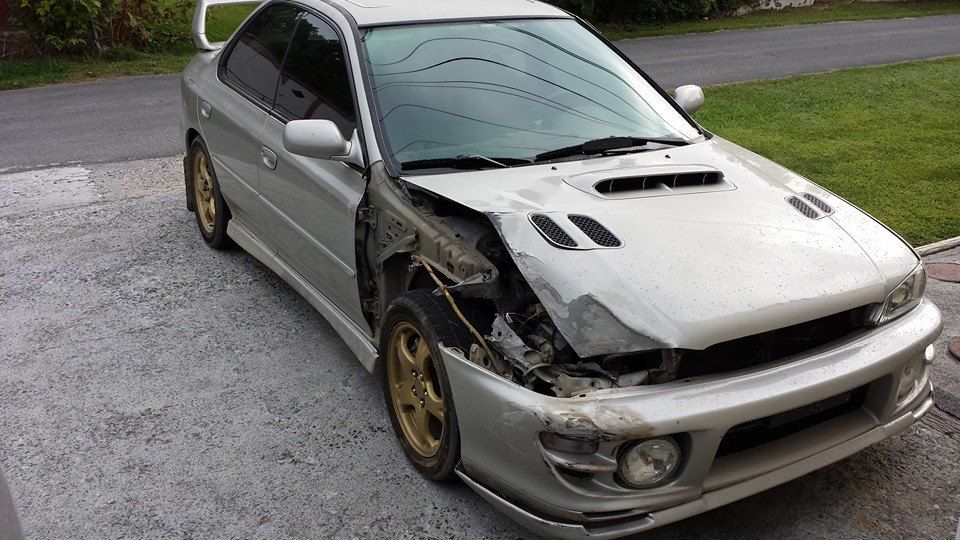 It wasnt that bad to most and it drove straight but in my head even after it was fixed. It just wouldnt be the same car again. So i sold that RS and bought a 97 Impreza Wagon. I played with that awhile til i found a RS coupe for sale for a amazing price. I purchased the black RS and after driving it for about a month i realized i couldnt stand a coupe Impreza. Most people didnt understand why but i just couldnt like the feeling of a coupe. So with the wagon still in the driveway i decided one day to transfer all of the RS bits over to the wagon. It looked so good! I dubbed the car "Wade" in reference to my favorite marvel character Deadpool. After many months of driving the wagon. I thought alot about selling it and buying a brand new car seeing how ill never really have the funds readily available to wrx swap it. I sold Wade to one of my good friends and went to purchase myself a '14 Fiesta St.....I know i know. Many of you are asking why a FiST? Its a lightweight turbo 4cyl thats super fun to drive. After being lied to by 2 dealerships on the same night i scoured craigslist for a car. I found a 2004 WRX wagon an hour away from me for 3k. I immediately left and picked it up. I couldnt be happier...so i thought. I modded it the way that i do every car now. I do wheels,lowering,navi/sound and headlight retrofit. After a few months of being dicked around by the people i purchased the car from about the title, i was honestly tired of getting the run around. I purchased a Mazdaspeed Miata for a daily and set out to buy another sedan GC to finally build the car i want. Here are some of the ride mentioned above.: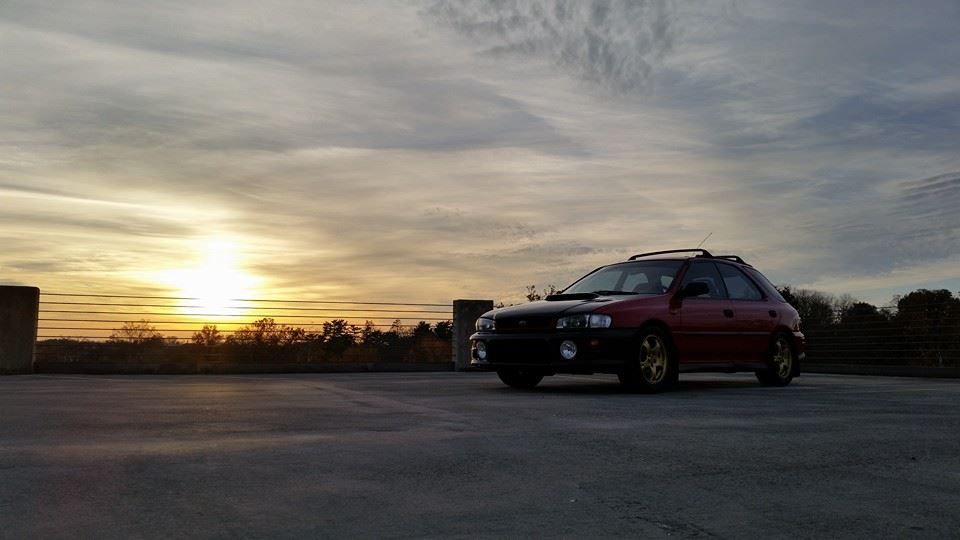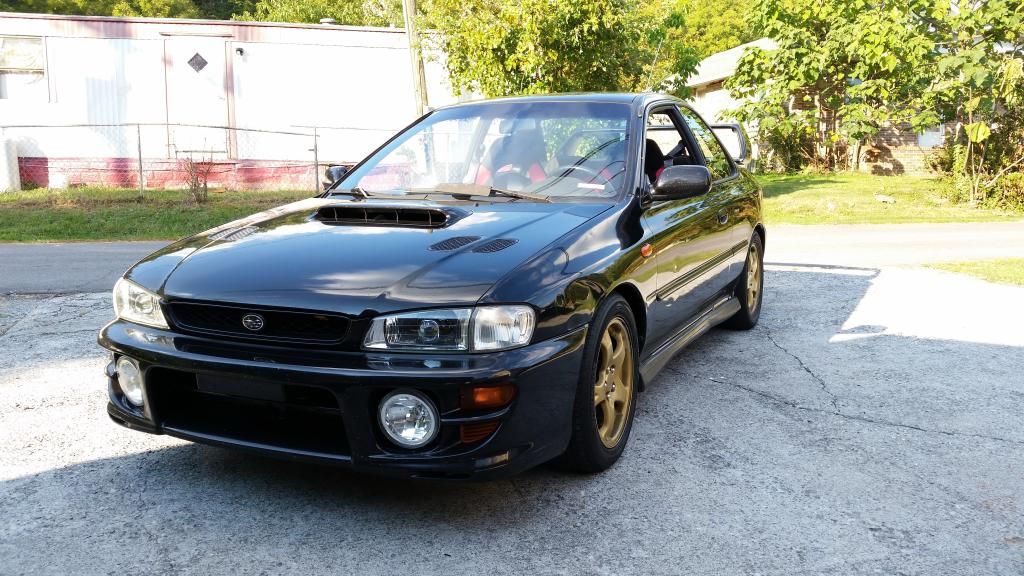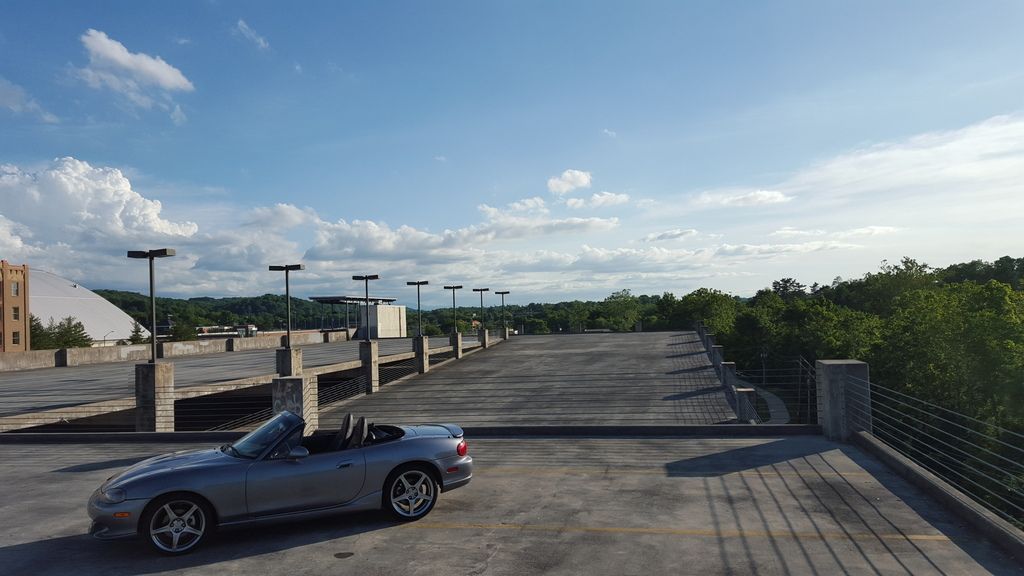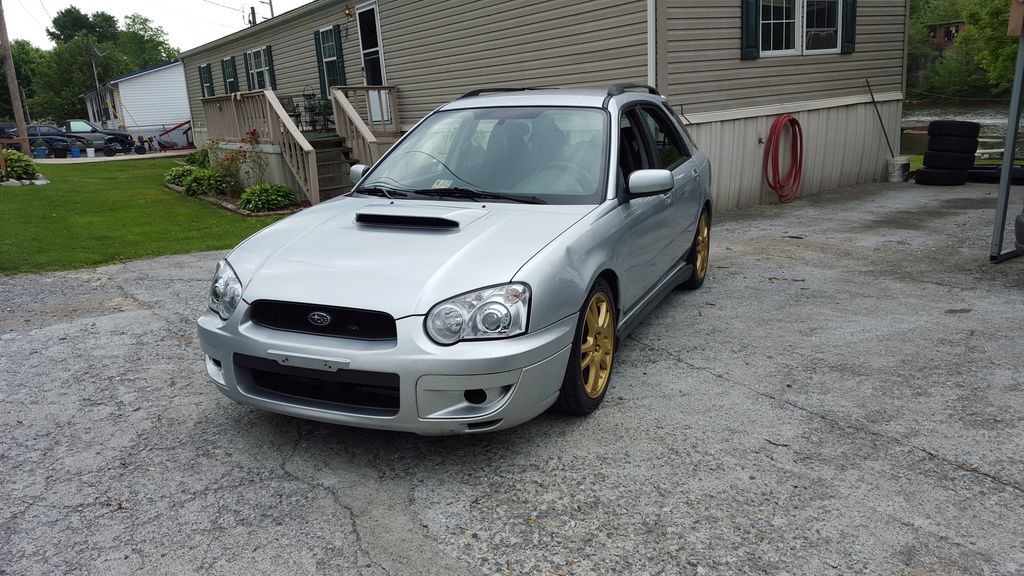 Anyways that brings us to the present. After searching for a good sedan candidate for my wrx swap project. This car actually found me. My budget was only 1k and looking for something that had either a blown engine or some mechanical failure. The owner of this car asked me if i was looking to buy and after some talking i went to look at the car. Pulled up the guys house and even though its super dirty and the paint doesnt look its best it still put a smile on my face. The V4 bumper just smiling at me,begging me to buy it. After about an hour of chatting and me going over the car. I had to have it. We agreed to the price of $800 after i give him the drivetrain after i extract it. He is keeping his 06 wrx limited leather seats aswell. The car come with a v4 Sti fron bumper and JDM smooth rear bumper.
Now as my plans of attack is as follows:
Swap everything from the wrx running gear(engine,trans,both subframes)
Swap the WRX dash over
Run the WRX harness and modify the points as needed
Find a GC8 hood(not sure if i want a v1-4 or 5/6)
Purchase RS/WRX sideskirts and rear spats
Purchase roof vent
Try to source some V5/6 Manual window door panels....hahah very funny
Im not sure on the spoiler i want to use right yet
Then paint....im 100% sure on using Cashmere yellow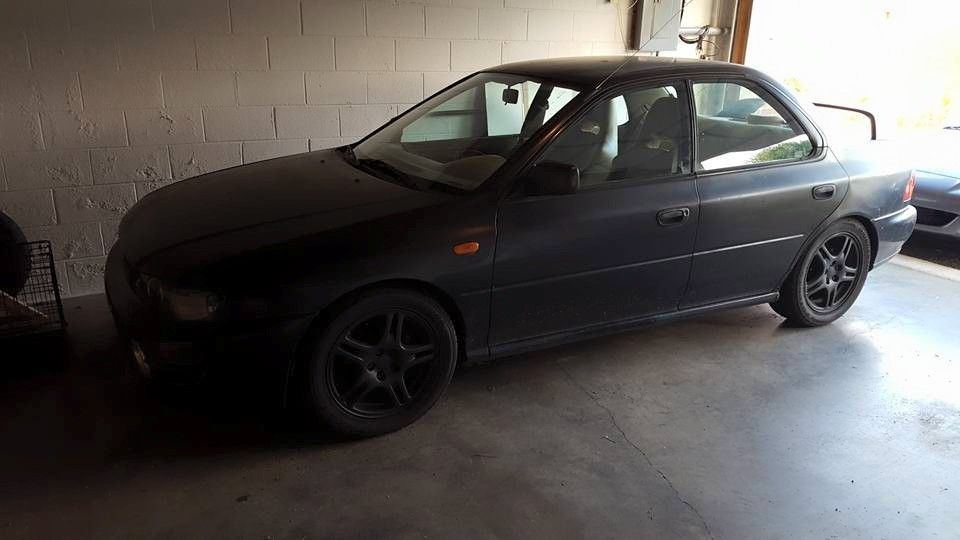 Picked the car up as of 06/14/15. The strip down of both the 04 WRX and the Impreza start today. Boy am i excited!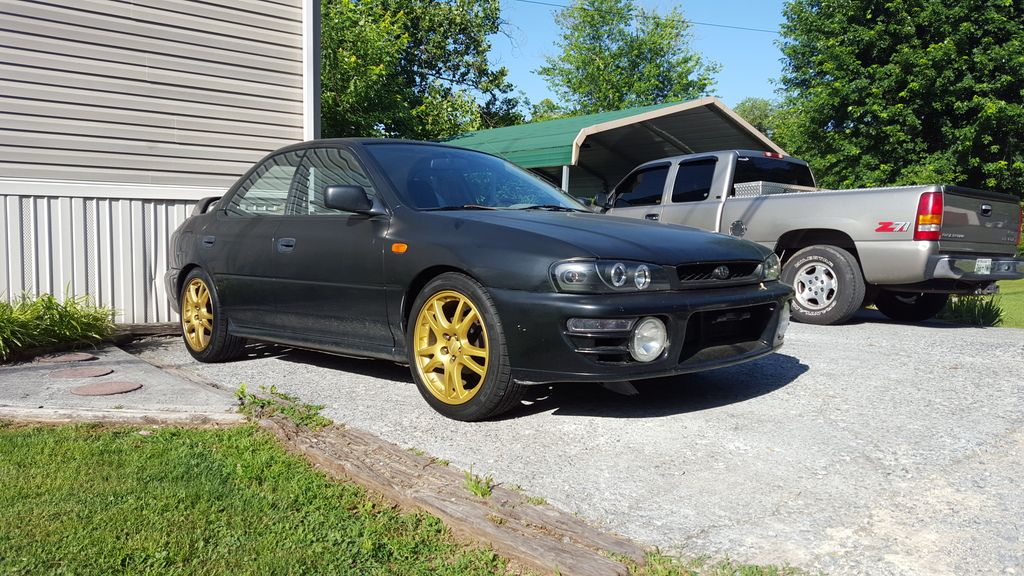 So today(6/16/15) i tackled tearing down the interior of the 95 Impreza. After never taking a dash out before it was quite easy. Tomorrow ill be taking the rest of the interior out and taking out the wrx dash. Hopefully ill have the wrx dash mocked into place of the Gc.
Thats the car though. Let me know your thoughts on the project and thanks for taking the time to read the beginning of my GC story!