Discussion Starter
·
#1
·
Brief information about me...
My name is Philip Sohn. I been in rotary scene for over 10 years and have owned my share of rotaries (RX-2, RX-3, 1st gen RX7, 2nd gen RX-7, 10 or so 3rd gens, RX-8, Eunos Cosmo 3 Rotor, etc).
Here are few pics of the cars I've owned..
1993 MB RX-7, 1972 Orange RX-2 coupe, 2004 Lighting Yellow GT RX-8
1985 GSL-SE RX-7 mint!
1991 RX-7 convertible (first rotary I bought)
1973 RX-3 coupe (track ready)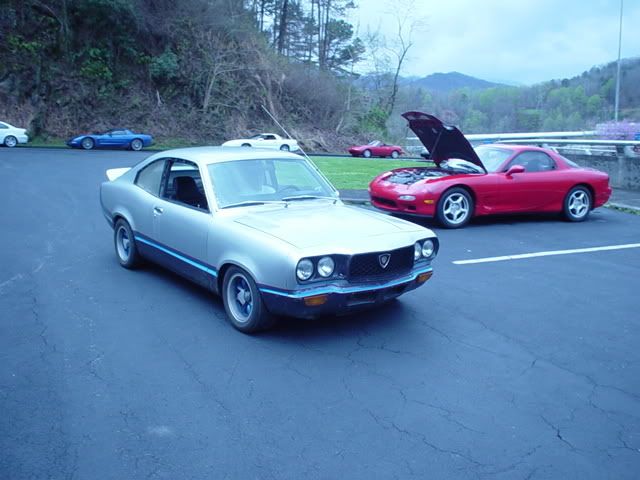 1993 RX-7 base blk/blk (my first FD)
1991 Eunos Cosmo 3 Rotor
1994 SSM FD (My other project)
I also run one of the biggest rotary car event called, 'Deals Gap Rotary Rally' (
www.DealsGapRotaryRally.com
).
And if someone ask me what my specialty is, it would be 3rd generation RX-7. I've owned more of these than any cars and have built 3-4 of them in the past. I personally think FD3S RX7 is the best car Mazda has produced and one of the top sports car available in the 90s and still one of the best today. For the past 8 years, I been collecting rare parts, manuals, magazines, and been lucky that some vendors appreciated my build and sponsored me (Thank you Exedy USA, WORK Wheels, Disc Brakes Australia, and Bride). Last year, I made it on to the cover of Modified Magazine and recently featured on S3 Mag.
Modified Mag feature:
http://www.modified.com/features/modp-1001-1993-mazda-rx7-and-1991-eunos-cosmo/viewall.html
Modified Mag feature about my event:
http://www.modified.com/events/modp-1010-deals-gap-rotary-rally/viewall.html
After over 10 years of owning and now my life is starting to change (Married and with a young son), I am wanting to build my "Last RX-7" and go out with a bang. I been studying and researching about 3 rotor RX-7 and that is what my "Last RX-7" will be.
From Now til SEMA 2012, I will be posting here my build process... Pretty much from a stripped chassis to show/track ready RX-7. This is almost 10 years of making in which that I been collecting parts for about that long... and how things comes around in full circle. So, please check often as I'll be posting detail process of this build.
Now to my build!
Friday Nov. 4th, 2011
- It was my last day at SEMA 2011 in Vegas, talking to some of my sponsors and checking out the cars at SEMA. But my main goal was to find a vendor/sponsor who will show my "Last RX-7" next year. After talking to few, I approached my sponsor Disc Brakes Australia (
http://www.dba.com.au/
) who graciously supported me in the past with my other RX-7 and RX-8. I had this 5-10 minute spill all lined up and asked the owner of DBA about my car being at their booth next year. After 2 sentences out of my mouth, owner said, "Sure!". I didn't know what to say at that point.. I think I just mumbled on and finished pitching the car even though I already got an OK from the owner. He said, he will love to have the car and right and there, my dream of building a car to SEMA has begun!!!
Sunday Nov. 6th, 2011
- I flew back to Birmingham, AL day before and I got sick. This is the day I'm heading to New Orleans, LA to pick up my rolling chassis to begin my "Last RX-7" project. I was pretty sick in the morning where I went into UAB Hospital ER to make sure I was ok to travel. They gave me some antibiotic and I decided to head down there to pick up this 1993 Red RX-7. With help from a good friend John Lewis and loaner trailer from my best friend Leo Huang, we drove to New Orleans to pick up the FD.
And here it is!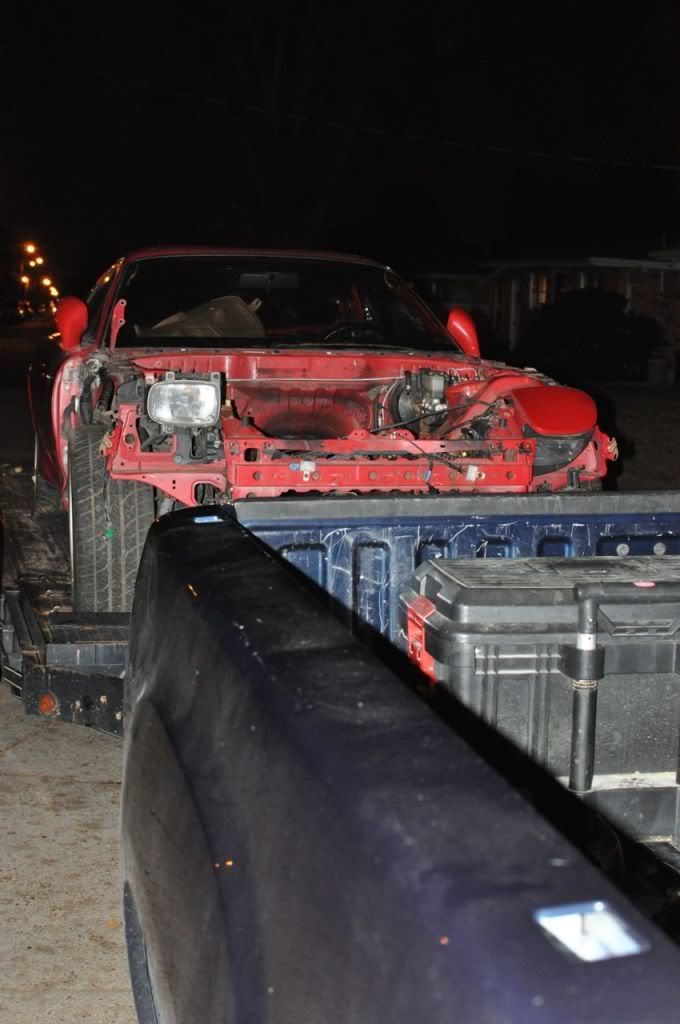 Thanks to my friends in New Orleans, Jack and Jonathan from Gorilla RE (
www.GorillaRE.com
) I got the car loaded and then we went out to eat
Monday Nov. 7th, 2011
- We left New Orleans and headed back to Bham to drop off the car at my friend Walker Morgan's shop. He is by far the most professional and best fabricator in town. His skills are by far the best I have seen and he himself have worked on several SEMA cars and such. His company webiste is:
www.mpfab.com
Car leaving New Orleans
At Walker's Shop!
www.mpfab.com