So the deadline is nov 2012?
I'm hoping to finish it before than but we shall see..
More update:
Wednesday, Nov. 9th, 2011
- Been searching for my missing parts and trying to put my engine together so we can test fit it in the car.
Here is my 20B/3 Rotor, built D series engine. Engine was built by my builder Luis Canizales. I consider him to be one of the top builders in the country.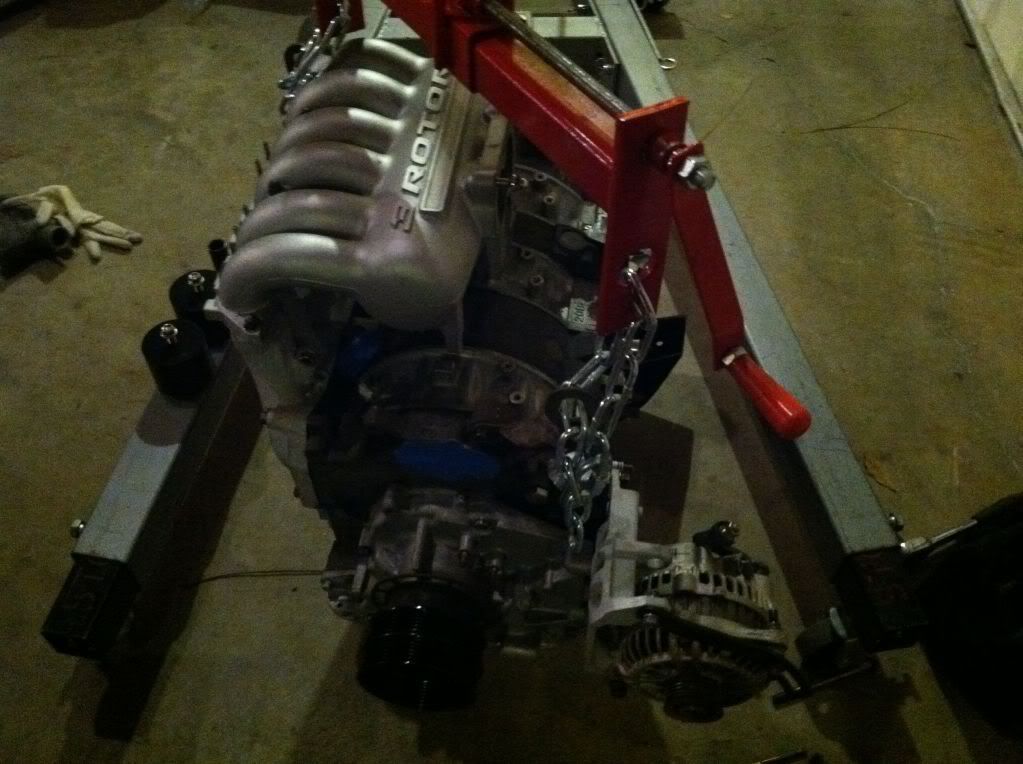 Test fitting the motor mounts.
Different flanges for the manifold.. trying to decide which ones to use.
Ready to transport!
Wednesday Nov. 16th, 2011
- I was going to install the engine earlier, but due to rain, I didn't get to until now.. I decided to delete PS, AC.. So, I used Mavel manual rack to install the 20B.
In the engine bay!