Discussion Starter
·
#1
·
taken from zilvia...
http://zilvia.net/f/advertiser-specials-sales/219206-touge-factory-self-fusing-tape-check-out.html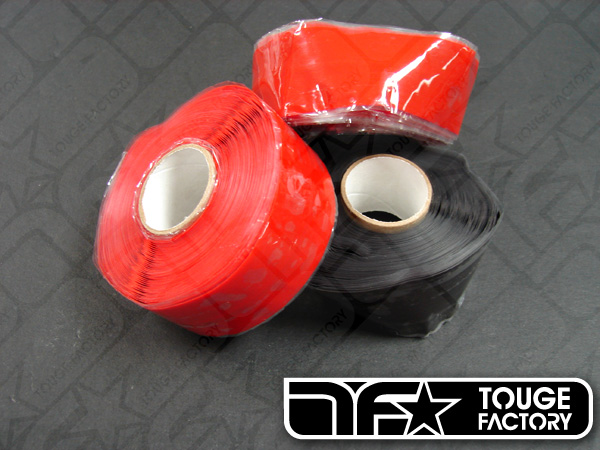 so... you're miles away from any shop that carries 2.75" silicone couplers...and you realize that you have a boost leak, and it's coming from the intercooler coupler.
You have a tear!
Then you realize... coolant is dripping from your baller status SAMCO radiator hose you bought used off of some guy...
you have a tear!
Then you realize your FPR is not holding pressure...
You have a tear!
Man... you're out of luck! can't even drive at the event...or drive back home for that matter...
Well you're in luck!
Touge Factory brings you another innovative tool to help out those in need!
SELF FUSING tape... some even call it "rescue tape"
Sure there are others out there...
but TF spec:
* Fuses and Cures in 12 - 24 hours!
* Forms a Permanent Moisture tight seal (air and water tight)
* No adhesive Lining, leaving residue!
* Center Ridge acts as a guide
Here's what sets ours apart...
** OK for HIGH TEMP application! -65°F to 575°F
** Resists FUELS / OILS / other abrasive solvents!!!!!!!!!
** 1" wide
** Dielectric strength of 440v per MIL
** Tensile strength of 750PSI...yup... 750PSI!!!!
What does this all mean?
You can solve all your problems with vacuum leaks / Radiator hoses leaking / Inter cooler hoses leaking / Fuel lines leaking / Oil lines leaking / Piping popping off because your hose clamps suck...etc...
But you should always fix prior issues so you don't run into them again.
This is perfect for on the road, quick fixes.
Available colors:
Red / Black / White / Green / Blue / Yellow / Gray / Orange / Clear