Discussion Starter
·
#1
·
Well as some of you may know, I worked out a deal on my friends 300ZX TT and then shortly after I had a friend call me (Mayo on here) and asked about selling it to him... Turns out he wanted the car so before I even had the title in my name, he bought it...
Since I already had the itch to buy a car because I was excited about the 300, that I started searching and found this car... It needs a little bit of tlc and a lot of boost, but it will be the project car for a while... As stated above its a white hardtop 95 Supra and currently NA automatic... Brad and I looked the car over extremely closely to make sure it was what I wanted, and without a doubt it was... We picked it up Monday evening after work... The car is as close to bone stock as it gets... It has some 19" staggered wheels on it at the moment that will be for sale soon, and other than that the car is all stock with 111k miles... The passenger side fender has been painted, and it looks like a blind man did it... No worries though as the car will be going to the paint shop soon... This chassis has always been my dream car (prior to the GT-R coming to the states) and I finally had a chance to buy one... So here it is...
Pics that were taken by the previous owner...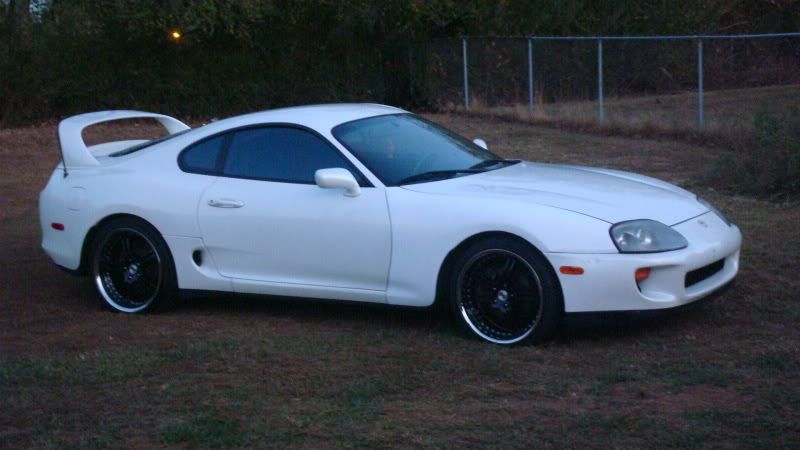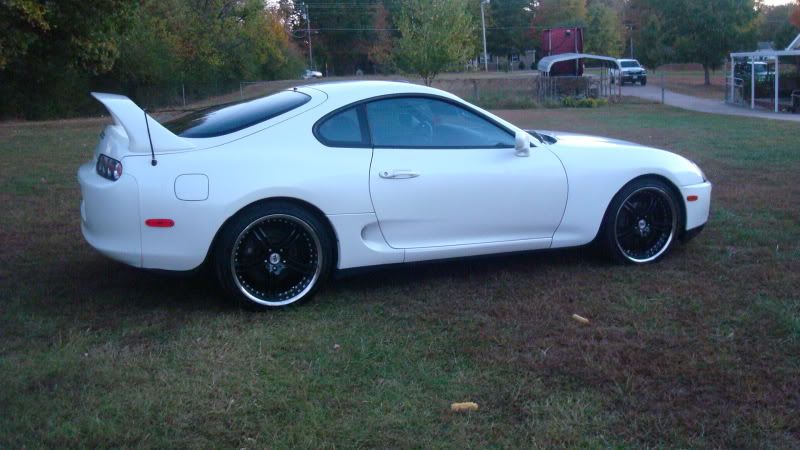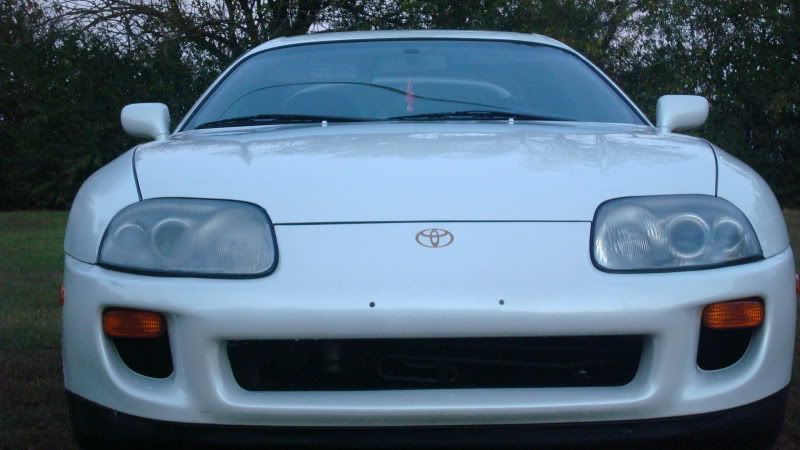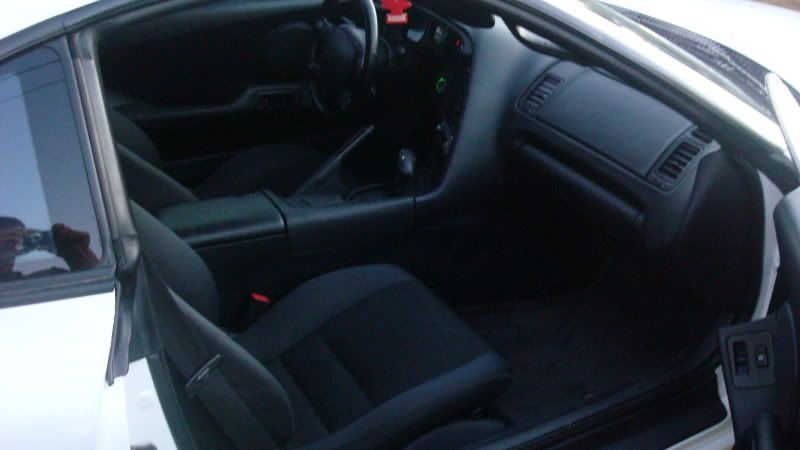 And here is one of the car in its new home Monday night...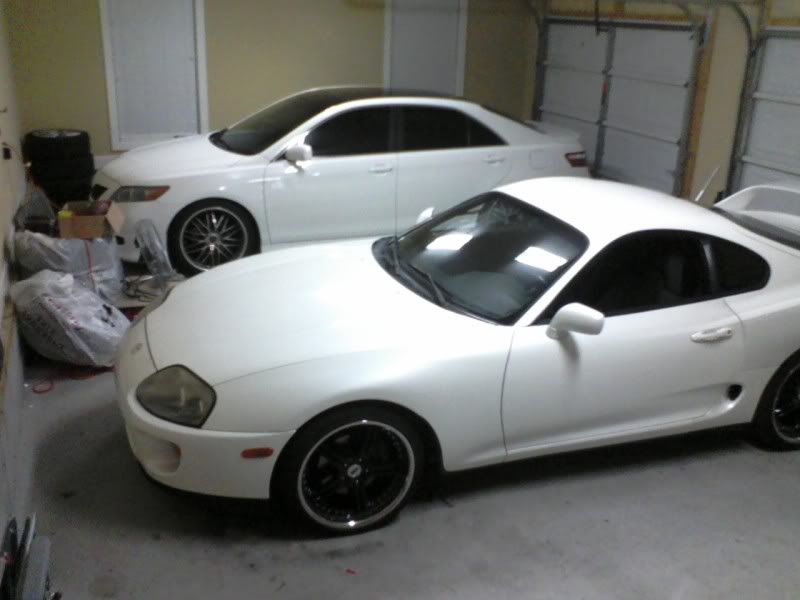 And here are a pic from last night of the first fix on the car... I had to get the windows taken care of because the tint on there was bothering me... For one, the color of the tint was horrible, and also you could not even see out of the back windshield due to haziness in the film... Now that it's been fixed, I like the car even more
Slowly but surely I will get the car to my liking...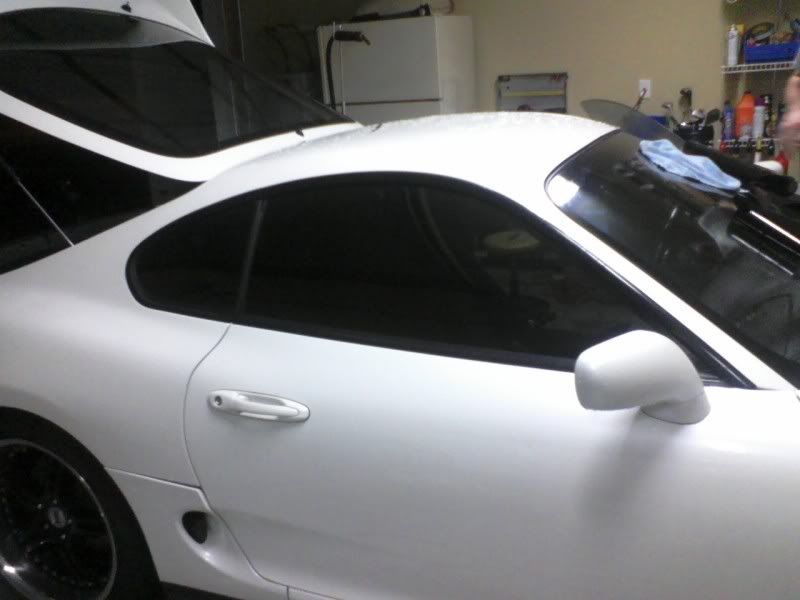 Thanks for checking out the new project!